Airbrush and spray paint are entirely two different paint tools. You cannot interchange them or use one instead of the other. But the thing is you can decide the best one according to your needs. If you know the purpose of using an airbrush and spray paint, you can choose comfortably. It will not add any extra burden.
However, I prefer to use spray paint for regular painting and cover the large surface within a while. In contrast, the airbrush helps me create the shade in my painting. It's the best tool for a small painting, making the expected design.
Therefore, I will show you everything about Airbrush vs Spray paint in today's write-up. It will clear your confusion and help to increase your confidence in using them.
You may read this article if you want to know about 3/8 vs 1/2 paint roller. It will help you clear your thoughts thoroughly.
What is Airbrush Used For?
The airbrush is used for creating shades and modifying the painted color. You cannot do that with anything else. Here you must use the airbrush to get the BEST SHADE or color on your paint. It's a small pencil that may help you control the painting.
It's not like you have your preference to paint extensive drywall using an AIRBRUSH; you must use the spray paint or a PAINTBRUSH to cover that area. After that, you can use your airbrush to create a new design. In that case, the airbrush will be a great relief.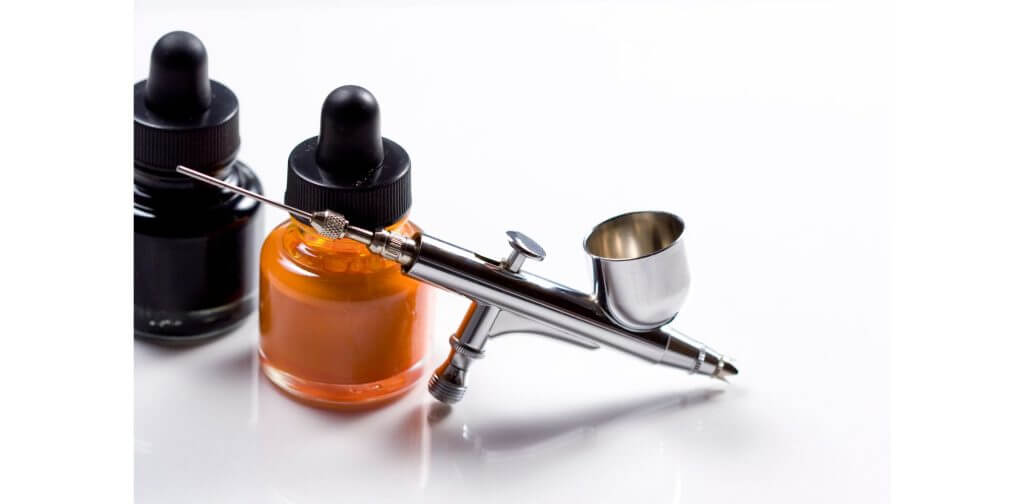 Besides, the airbrush will help you cover the tiny corners of your drywall surfaces. Maybe, you use the PAINTBRUSH and paint the entire surface, but you fail to cover the corners with a big Paintbrush. In that vase, the airbrush will help you to paint that area. 
What is Spray Paint Used for?
The spray paint is used for painting large surfaces or drywall quickly. You can use spray paint to paint your drywall or other surfaces quickly. You have the option to use a Paintbrush to Paint, but it will take more time to cover that area if you don't use the spray paint.
Also, spray paint is considered an automatic painting system. You need to buy the spray paint can and shake it before painting on your drywall. Sometimes, the spray paint can be ready-made. Therefore, it will take a short time to cover the entire drywall within half an hour.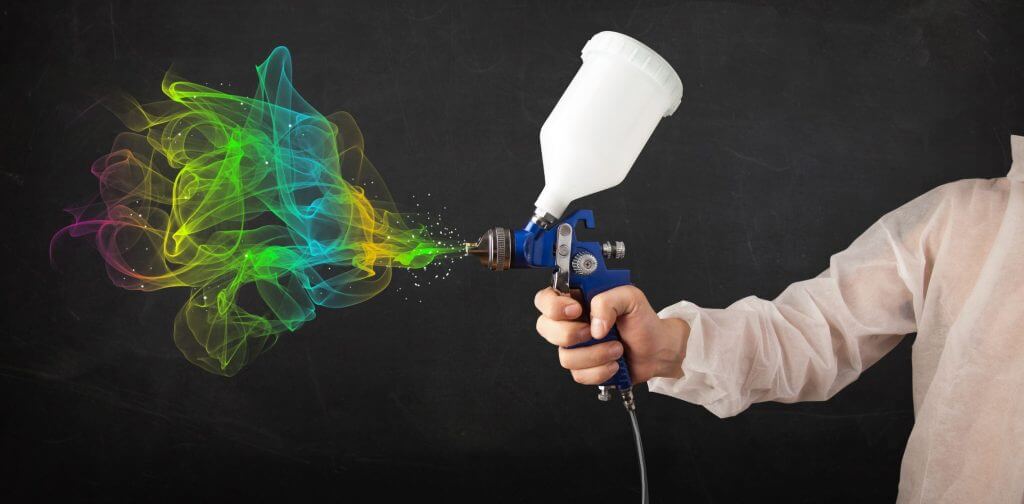 You can paint it within five minutes if you have a small area. If you don't use it, you need to put extra effort and spend more time evenly and smoothly applying the paint over that area. It's up to you, and your demand will give you the flexibility to use spray paint and avoid using any manual painting options.
Differences Between Airbrush vs Spray Paint
So far, you got to know about the airbrush vs spray paint uses. They have different usefulness to enhance the painting work and increase efficiency. You can use any of them or both of them wisely. Still, they have some core differences that Will Clear Your Thoughts About Airbrush and Spray Paint.
Although you can compare these two paint tools from different factors, you cannot compare their price. Because they are not precisely the same products that you can interchange or replace one with the other one.
You may know about the difference between ⅜ vs ½ air hose for painting from this article.
Usage
You need to use the spray paint for quick painting purposes. Especially if you want to get an excellent finish over the painted surface, you must have spray paint. It will also help you evenly spray on the drywall or other surfaces. You cannot replace the spray paint with something else to enjoy quick painting.
On the other hand, the airbrush is mainly for creating designs on your painted surface. You can use it for a small area to properly cover all the corners and that area. If you have any bindings or conditions, you can also replace the small airbrush with a paintbrush. But the airbrush will give you the perfections on your painted surfaces. 
Durability
Although you cannot differentiate between two different paint tools, Airbrush and Spray Paint have durability issues. Let's say you have a small area to paint. In that case, you can either choose the spray paint or AIRBRUSH. Here, the AIRBRUSH will give you the best result since you don't need to buy spray paint. However, you can only use your existing airbrush if you don't have the spray paint.
If you consider durability, you will find that the airbrush has a longer lifespan than spray paint. But the airbrush will give you years of experience. It entirely depends on your demand and needs. If you want to use a painting tool for a long time, an airbrush could be your best option. 
Perfect Painting
If you are my type of person, you may love to enjoy the perfect painting on small surfaces. In that case, the airbrush will give you the finest painting tone. Sometimes, we want to create a great design on our bedroom walls or living room wall. In that case, you cannot use the spray paint and expect to get the finest tone.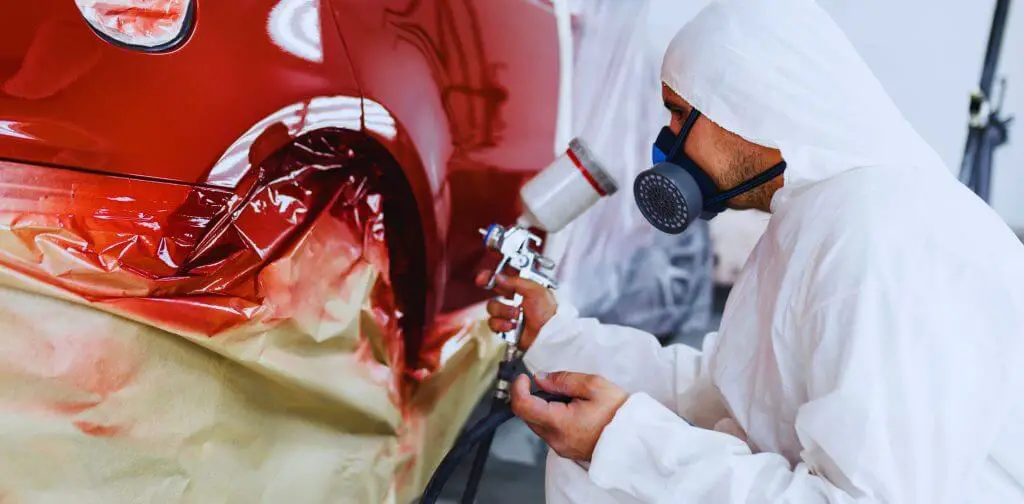 Here, the airbrush will help you to get the desired paint tone. You cannot even think of becoming a perfectionist using your spray paint. You must use the airbrush on that occasion. In contrast, if your paint surface is large, you won't be able to use the airbrush to paint the entire surface. That's the core Difference Between Airbrush & Spray Paint.
Quality
If you want to know the difference between airbrushes and spray paint, you should consider their quality. Both of them have different quality factors that will help you differentiate them easily. If you consider the Budget-Friendly options, you will get to know that the Budget-Friendly Spray Paint and Airbrush come with similar materials and won't be durable.
In contrast, if you increase your budget and buy the premier quality spray paints and airbrushes, you can buy the best products from amazon. I'd love to suggest you two products from my side. I'll explain them in the following sections.
If the above discussion is not enough to get the ideas, you may consider reading this article since it will clear your thoughts.
What's the Best Airbrush for Painting?
If you search for the Best Airbrush for Spray Paint, you won't be able to select one quickly since more than hundreds of options are available. I got the best one I have used for a couple of years to make the work easier, and I still find it worthy of recommendation. 
The Master Performance Airbrush is an excellent paint tool having three different nozzle sets to help you paint with perfection. It's a premium airbrush that you can use for at least a decade over the years. If you don't break it or use it with care, you may not need to upgrade your airbrush for your entire life. It has a strong build quality along with reliable customer service. 
You may find some other airbrushes on a limited budget, but they will not last for that long. You cannot compare a 10-Dollar Airbrush with an 80+ buck's airbrush. If you compare this AIRBRUSH with others, you will get why I recommend it. So, go through this airbrush and compare it with similar products to make your decision.
What's the Best Spray Paint?
I found the HomeRight spray paint is the BEST ONE considering its usefulness and other criteria. You cannot even think of using Plastic Spray Paint over the years and get the best painting experience. If you have budget concerns, you may go for the regular spray paint can, or you can make one spray paint at home.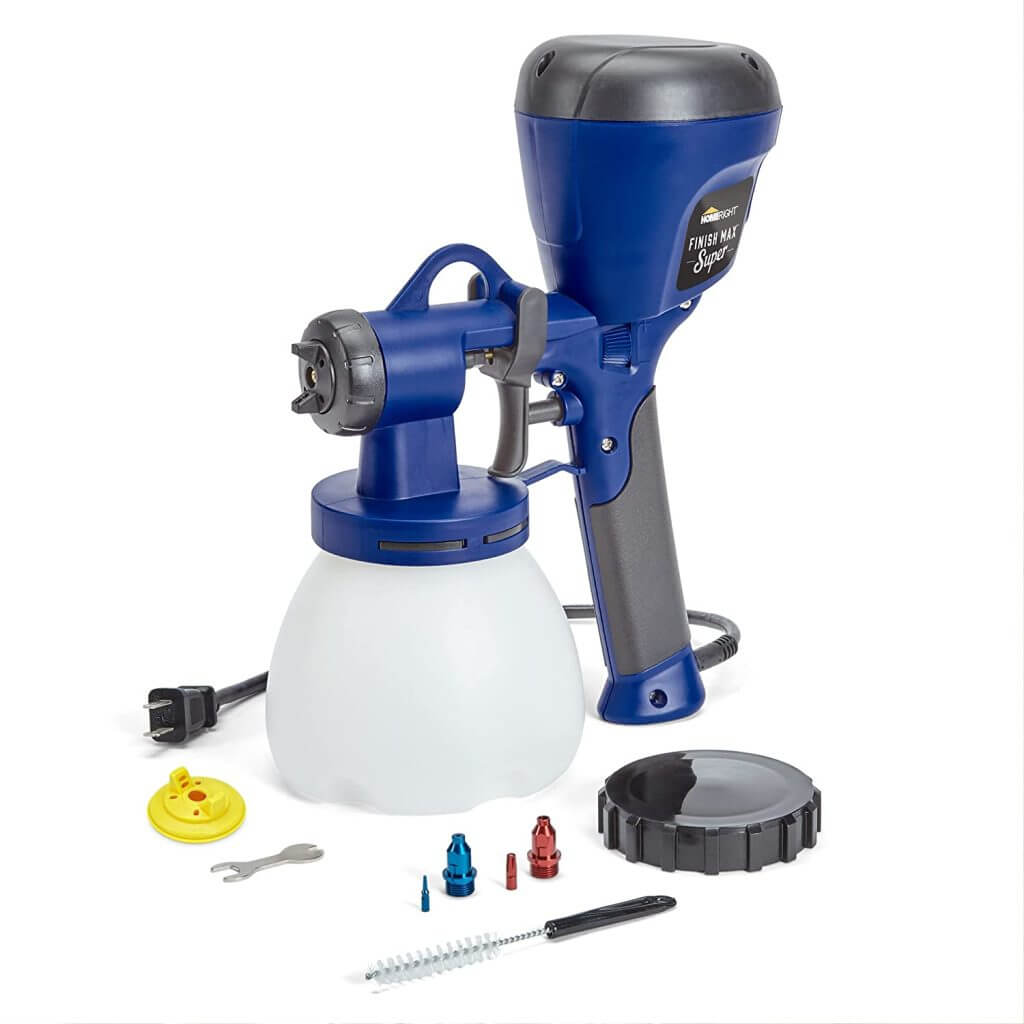 If you want to buy DIY Spray paint, you must consider buying this spray paint since it offers you everything to enjoy your painting. I'm talking about this spray paint. It has all the premium features and is useful for all the painting tasks.
You need to pour your paint on this sprayer and start painting onwards. It will take very little time to paint your entire wall and house within an hour, although the time and painting quality will depend on your experience. If you have some experience in using spray paint, I must recommend you use this spray paint and get the job even better.
Closing Words
I tried to give you everything you need to know about Airbrush vs Spray Paint. I also add the best two products from amazon to make things easier for you. If you have any queries, I'd suggest buying them and experiencing both the Airbrush and Spray Paint. 
If you want to know the difference between them, you may reread the article and understand everything clearly.