Does tipping painters help to make your painting work better? Every homeowner is in the same confusion about whether they should tip painters or not. There is no compulsory rule to tip painters. You can give anyone some tips who does a good job. Giving a tip in restaurants and to Uber drivers is common. What about other service providers? Do you tip painters?
Every homeowner thinks the same question after the entire painting job is done. The tip depends on the situation. If you love the way painters work, you can tip them. Not every professional asks you for a tip as well as painters. Some services are super expensive. So, tipping is not necessary every time. 
Now, do you tip painters or not? Let's discuss it. 
Table of Contents
Do You Tip House Painters?
We appreciate those who want to tip painters. When you love their work, you can tip them as an appreciation. However, the house painters don't expect a tip from you like a restaurant guy. 
There are some crucial factors we ask everyone when deciding on tipping or not. We don't prefer to give tips for a huge work. If the job size is huge, like painting an entire house, then you will not tip the painters. For small jobs, a small tip is suitable. You have to give a larger tip for larger jobs that will increase your extra costs.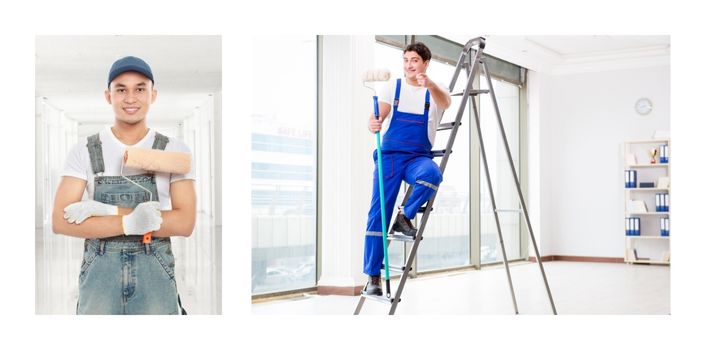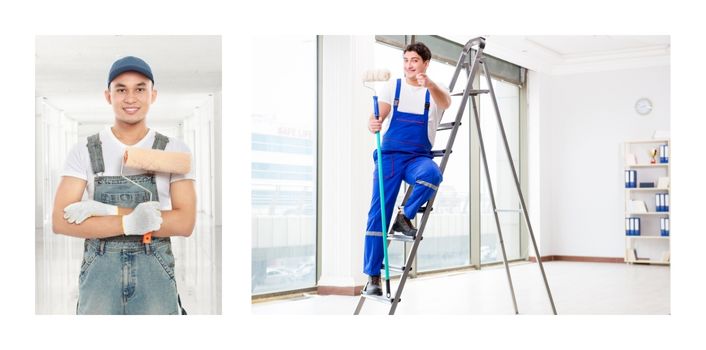 An entire house painting requires a big budget. You do not need to tip house painters on such a big project. If you afford it, then you can give a large tip, but we don't prefer it. Most people cannot afford larger tips. However, such big works don't require tips.
Tipping is a way of appreciating their work. You can appreciate them in different ways. You don't always need to tip house painters for compliments. However, check Behr paint vs Sherwin Williams to know which paint is best for house paint. A good painter can make great house paintings with these great paints.
Are You Supposed to Tip Car Painters?
It is up to the car owner to decide whether to tip painters or not. Basically, nobody gives a tip to a car painter. We didn't see anyone do so. Moreover, car painters do not expect a tip from the car owner. Since you want to show gratitude, you can go through another appreciation process. 
Now, a minimum 15-20 percent tip is appropriate for a job. The basic cost range of car paint is around 500$ to 1000$. For appreciation, giving an extra 200$ is not a wise decision. 
Should You Tip Exterior Painters?
There is a minimum range of tipping exterior painters. If two or three painters are working as a group, you can give 10$ to 15$ to each person as appreciation. It is applicable when it is only one day project. You don't need to tip exterior painters for weekly and monthly projects. 
Tipping is not expected for exterior painting. We think giving a positive review is even better than a small tip. 
Are There Any Complications of Tipping Painters?
Do you tip painters? It is an excellent way to show your gratitude for the service. Giving a positive review or a small treat is also a better way to show appreciation. But tipping painters can cause some problems. 
Every large interior and exterior painting project starts with a contract signing. Sometimes, trying to tip painters may go against the contract rules. In this process, a contractor deals with everything with you and the painters. So, if you give tips, painters without contractor knowledge can lead to a mess.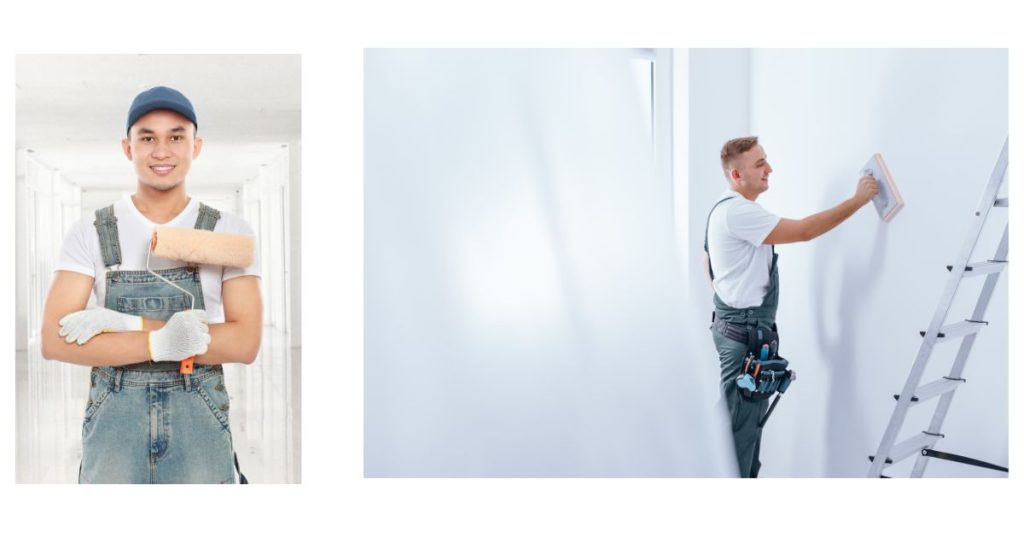 In the case of this type of contract, if the members want to give tips, they must first discuss them with the contractor. He will then share the tips with the crew members.
Sometimes, some companies do not allow employees to accept tips. They will not receive tips even with good intentions. In that case, you can offer them some gift cards if you have them. Employers pay extra for extra work or bonuses for work done by painters. If they include tips in the income statement, they will have to pay an additional TAX.
For all these problems, sometimes tipping is complicated. 
What Can You To Tip Painters?
In most cases, we give money as a tip in the US. In rare cases, people offer other things as appreciation or tips. There are different ways to tip interior painters. It is not always necessary to offer cash. Tipping is a part of the appreciation. It can be done in different ways via – 
Cash
Credit card.
Treat.
Small breakfast.
Positive review.
Gift card.
After cash, only giving a positive review is the best way to appreciate their work. You can positively review them on Yelp, HomeAdvisor or similar websites. It is better than a tip. Your positive review and appreciation of these websites will help them to get a new contract soon. 
In the US, getting a house painting job is very difficult. So, some 4-5 lines of positive reviews can be a dealbreaker for them.
How Much Do You Tip Painters? 
A construction worker Jimmy Sid said, "I work as a construction worker. I received 20$ tips for each work from a few people. My most job cost range is around 80$-120$. So, the tip I receive I think is enough for me. I don't expect a tip. Everyone does not give you tips. If they give me tips, then "I feel happy and thank them. The gesture is more important than the amount they tip."
His statement clears that a 15%-20% tip is appropriate for painters. You can give it with full payment via cash, credit card, Google pay or check. It depends on their preferred payment method. 
FAQs
Is it normal to tip painters?
Tipping is not required or expected but if you are especially pleased with your new paint job, you can tip your painters as appreciation.
How much should I tip painters?
You can give each painter $10 to $20, depending on the scope of the work.
Final Verdict 
We hope you have got the answer to "Do you tip painters?" You do not tip painters for poor service, obviously. When you are happy with the painter's hard work, you can offer tips to them as much as you want, but it is not always necessary. 
Painters should never expect tips from a job. If they argue with you for tips, turn them down and hire a new painter. Whether you offer tips or not, appreciate their hard work. A better appreciation does not always require money. You can try an affordable option to save some extra cash.
I've been a painter for over 15 years, and I started this website to share my knowledge and passion for painting with others. Throughout my artistic journey, I have immersed myself in various mediums, techniques, and styles, continuously exploring new avenues of expression. Immerse yourself in the world of art as I guide you on an exploration of creativity, self-expression, and the limitless possibilities of painting.