More or less, everyone knows about acrylic paint. It is a common fast-drying paint loved by every painter. Acrylic paints have become the world's most reliable and popular art medium because of their performance. There are different acrylic paints, and people want to know about them. So, today we will go through the informative document on acrylic paint vs satin acrylic paint.
You don't find a second versatile option like acrylic paint to express your unique style. Acrylic has every version, from charcoal to watercolor. If you have more idea about the difference between acrylic paint and satin acrylic paint, you can pick your creativity and design further from now.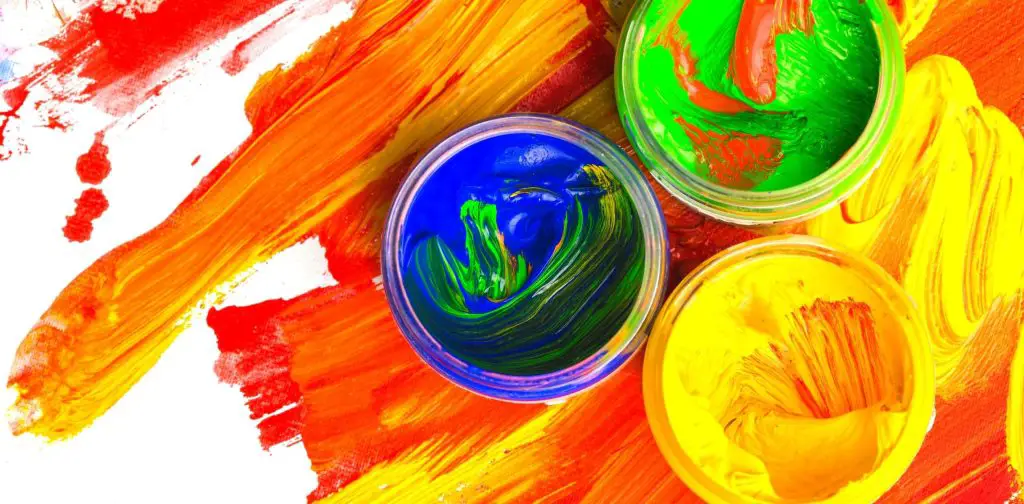 Let's experience your colorful world with these exciting acrylic paints.
Table of Contents
Acrylic Paint vs Satin Acrylic Paints 
Professional designers and painters widely use acrylic paints. Many people think that these paints are great for all uses, but they are not. There are different acrylic paints, and they are suitable for other services. Both acrylic paints and satin acrylic paints are water-based colors, but a big difference is noticeable.
In some cases, acrylic paints perform great, whereas in some cases, satin acrylic paints are tremendous. It should provide top-notch color with excellent visibility and color as a widely popular paint. But because of the lack of proper knowledge, we misuse those paints. That may lead to the wrong color in our design and cannot reach our vision. So, it is fundamental to know everything about acrylic paint vs. satin acrylic paint.
Comparison Between Acrylic Paint and Satin Acrylic Paint
| | |
| --- | --- |
|   Acrylic Paints |  Satin Acrylic Paints |
|   Regular water-based acrylic color. | Regular water-based acrylic color with sheen. |
|   Require finishes. | Don't require finishes. |
|   Easy to apply on every material.  | Not a good option for fabric. |
|   Great for moderate areas. | Great for high areas. |
|   Colors become dark after completing. | Colors become glossy after completing. |
You can also check out satin vs regular acrylic paint to learn about acrylic paints. If you are a painter or craft designer, all of this knowledge will help you.
What is Acrylic Paint?
Acrylic paint is a watercolor that also combines oil characteristics very fruitfully. This paint is a formula of water, pigment, and acrylic resin. The three components of acrylic paints make the color more standard.
The binder comes with an acrylic polymer, which is very helpful for thickened water. It is a great alternative to oil paints on canvas that is easy to use, widely available, and cost-effective.
What Does Satin Acrylic Paint Mean?
Satin paint is an acrylic paint that is easily comparable with matter paints. Satin acrylic paints provide a glossy look after finishing the painting. It can reflect more light than matte paints. As the satin paint dries, the finish retains its pearly luster. Satin acrylic paints are shiny. They are not the most glossy ones, but you can consider them a semi-glossy color. It is a version of acrylic paints.
Glossy paints like satin acrylic paints are used in bathrooms and kitchens. The material is durable enough to withstand frequent scrubbing and everyday cleaning. However, it comes with an imperfection that can make the cracks and patches of the wall more visible. It happens with every glossy paint. 
Advantages and Disadvantages of Traditional Acrylic Paints
Advantages
Versatile water-based color.
No-toxic spirits needed to ready it.
Dry fast without any intervention.
Easy to make multiple layers.
More flexible and durable than oil paints.
Easily soluble in water.
Disadvantages
Faster drying requires faster painting.
Hard to remove from clothes and fabrics.
Color becomes dark after drying.
Texture has a plastic appearance.
Advantages and Disadvantages of Satin Acrylic Paints?
Advantages
Water-based color.
Ends up with a glossy finish.
Suitable for room paints.
Durable enough to withstand frequent scrubbing. 
More flexible and reliable than oil paints.
Best for high-traffic areas.
Disadvantages
Not suitable for clothes and fabrics.
Cannot hide imperfections.
Is Acrylic and Water-based Paint the Same?
Acrylic paints are water-based colors. They are easily soluble with water. This is one of the reasons why these dyes quickly dry out. Some people think that water-based paints and acrylic paints are the same, which is a wrong idea. Yes, acrylic paints are water-based, but many water-based colors are available in the market, and all of them are not acrylic paints.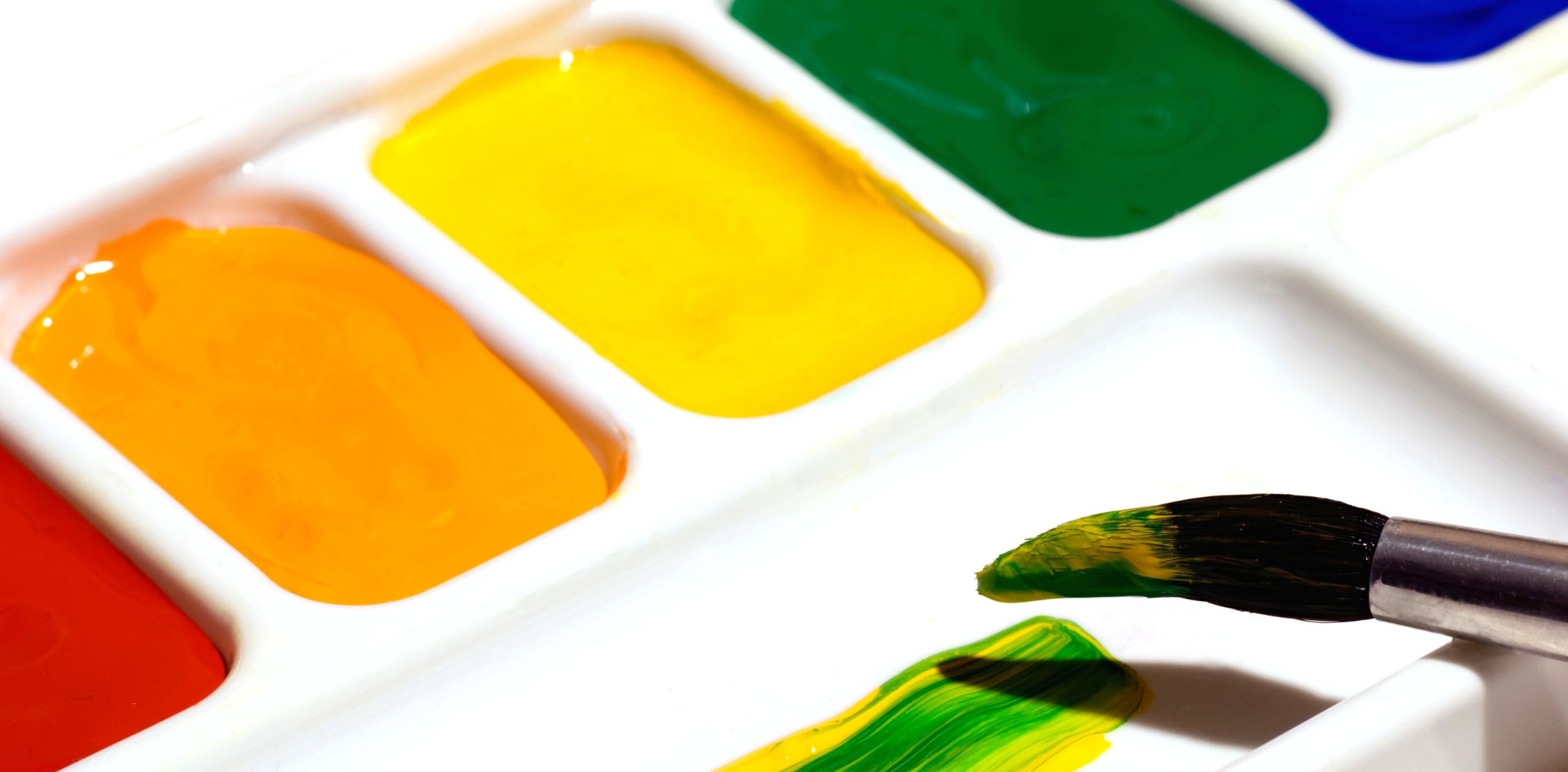 Acrylic paints are usually suspended in water-based acrylic polymers, but watercolor paints are also usually water-based on suspended pigments and gum Arabic. So, it is easy to say that all acrylic paints are water-based colors, but all water-based paints are not acrylic paints.
Do You Need to Sheen the Paint After using Satin Acrylic Paint?
It is good to make a finishing after painting. Finishes make the color more polished and perfect. Most people apply a sheen over the paint when they complete the painting. We can give finishes or polishes to provide a final glossy look to the design. 
But Satin paints have a sheen effect of glossing the color on the wall or canvas. So, sheening is not fundamental while applying satin acrylic paints because it ensures a glossy finish when you end up with the craftwork.
However, he has this freedom if someone wants to sheen the craft after applying satin paint. It represents professionalism. Using satin acrylic paint, you can create a striking glossy black color on the surface. You can learn more about it from metallic black vs gloss black.
Mont Marte Acrylic Paint
---
Mont Marte Studio is globally known for its colors. They have a wide range of dry-fast acrylic paints to create affordable crafts. There are basically two grades of acrylic paints. One is for professionals, and another one is for students. In both grades, Mont Marte has a lot of products.
Mont Marte acrylic paint set comes with 24 different colors for multiple materials. Every color is suitable for canvas, wood, fabric, wood, crafts, etc.
FolkArt Satin Finish Acrylic Paint 
---
Folkart Satin acrylic paints are a great set for beginners. Every color of the set is toxic-free, easy to use, and suitable for all surfaces. In a FolkArt Satin Acrylic Paint set, you will get 12 different colors. Some sets provide you with 24 colors. This will vary depending on the price and the set the company offers.
By the way, FolkArt is a popular name in the painting industry for making professional colors for creative crafts. It is an American brand. So, the quality you get will be top-notch.
Final Thought
Though Satin acrylic paint is a version of acrylic paints, there are some superficial differences between these two colors. Acrylic paints have different colors, whereas satin acrylic paints are primarily glossy. It is the key point of acrylic paints vs satin acrylic paint. 
Without slight differences, both dyes do the same work. Both of them are water-based colors and work on almost all surfaces.
I've been a painter for over 15 years, and I started this website to share my knowledge and passion for painting with others. Throughout my artistic journey, I have immersed myself in various mediums, techniques, and styles, continuously exploring new avenues of expression. Immerse yourself in the world of art as I guide you on an exploration of creativity, self-expression, and the limitless possibilities of painting.