It is easy to buy high-quality paint in the USA. Many paint brands provide quality paint at different prices. Sherwin-Williams is the top-rated paint brand in the global market besides the USA. Its paint profile is very high. You cannot buy its quality paint at a low price. By checking many professional painters, it is clear that the price tag of the paint is worth it. Now, where do you go to buy it? Does Lowes sell Sherwin-Williams paint?
I generally go to Lowes Physical Store to get genuine Sherwin Williams near me. You can order from Lowes.com also. I don't prefer any local hardware shop to buy these professional paints. I will explain why you should choose it and how to use Lowes Home Improvement.
Table of Contents
Why Lowes Store Sherwin Williams Paints Seems Different
It is a massive, controversial question. Different people have different answers to this question. The main problem is that the public has mixed reactions to it. Some say that the Sherwin Williams paint found at Lowe's stores is the same as Sherwin Williams stores. But some feel you can't get Sherwin-Williams paint anywhere except at a Sherwin-Williams store.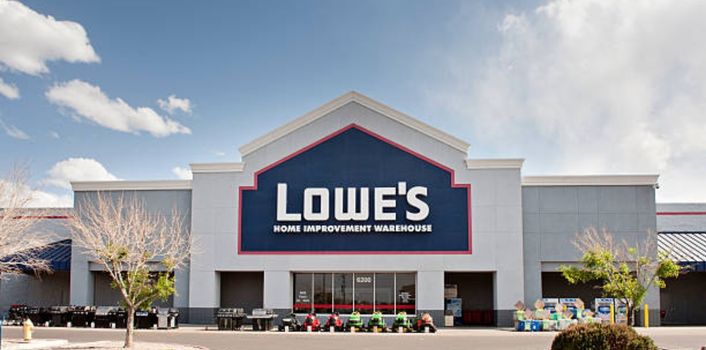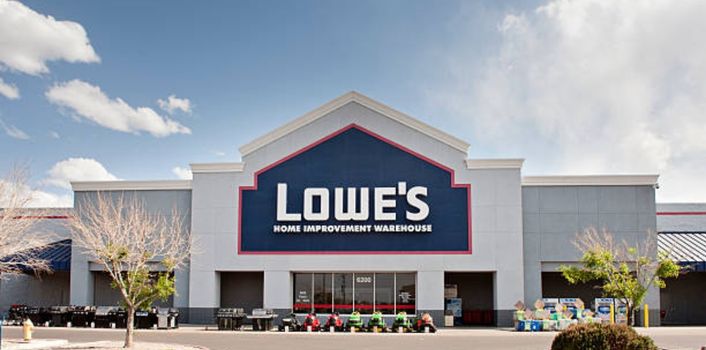 I tried asking many people. On the contrary, it confused me. So, I decided to check for myself what was really going on. At first, I searched for Sherwin Williams paints on Lowes's website. Sherwin-Williams paints were available at that time. The paints are also available now. But the paints are not 100% similar to the Sherwin-Williams store. 
So, is Lowes store selling fake Sherwin-Williams paint? At first, I did not get it. Some of my neighbors are picky about paints. They bought paints from Lowes Store and did not get the expected result. It was hard to differentiate if you didn't have proper knowledge about paints.
At that time, I was wondering why all these messes were happening. Maybe I have found the answer. We need to go back to 2017-18 to know this.
Is Sherwin-Williams Paint Similar to Lowe's Paints?
Absolutely not. Most of us know Valspar acquired Sherwin-Williams before the partnership with Lowes. Lowes sold Sherwin Williams Ovation at that time, similar to the Sherwin Williams store. According to many experts, Ovation is history now. After the expanded partnership with Lowe's, people don't find the unique formula of Sherwin Williams itself. Since then, the new formulation of Sherwin Williams has been selling in Lowe's stores.
President and General Manager of Sherwin-Williams, Aaron Erter said, "We are excited to expand the partnership with Lowe's to deliver a simplified paint and stain line that is designed to make it easier for customers to buy and associates to sell." 
If you want to buy the genuine formula of Sherwin-Williams paint, you must buy Valspar. Sherwin-Williams entirely own only Valspar paint. Other Sherwin-Williams paints have Lowes formula. Some people like Lowe's Sherwin-Williams paint, whereas some people don't. 
Difference Between Sherwin-Williams and Lowes Sherwin-Williams
Lowes stores carry Sherwin-Williams branded paint. All of them do not have genuine Sherwin-William formulas. Sherwin-William made only premium paints which were not available at affordable prices. After Lowes expanded its partnership, the paints were categorized into different price points.
On Lowes.com, you can purchase all Sherwin-Williams commercial paints. These are a reformulation of previous Sherwin-Williams paint. When you are looking for a specific paint like HGTV Home by Sherwin-Williams exterior or ceiling paint, Lowes store can help you. They sell specific products at different price points.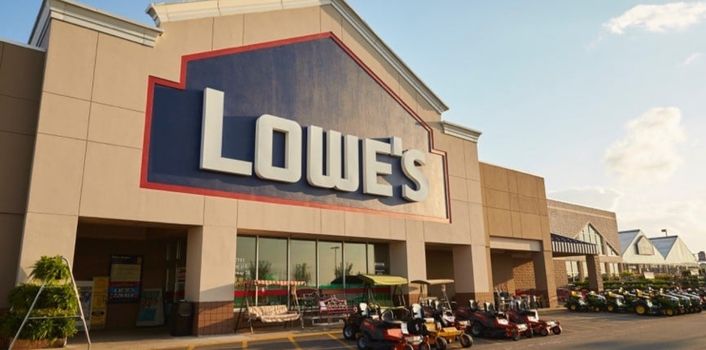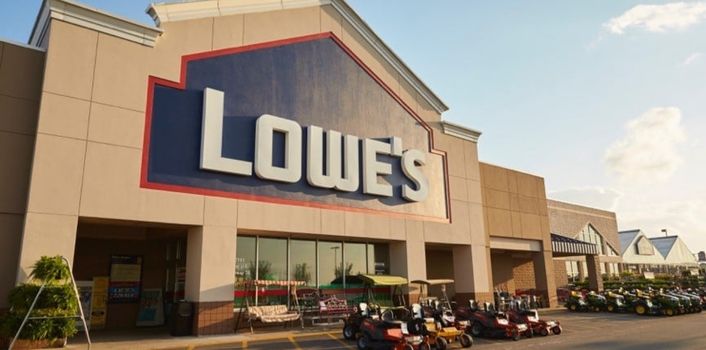 If you pay attention to Lowes's marketing and advertising, you will notice that they do not tell you which product they make. They don't even tell you the cost. They will show you some products you need at a specific price point. Lowe's knows how to attract customers. Lowe's has both expensive and affordable Sherwin-Williams paint. You will be happy to buy Sherwin-Williams paint at an affordable rate.
Though these paints are branded as Sherwin-Williams, you cannot get the quality of Valspar Sherwin-Williams paint. If you pick the expensive paint, the new Lowes formula is better than the previous Sherwin-Williams formula. The fact is Sherwin-Williams is known as a costly paint brand. Since Lowes provides offers in Sherwin-Williams sales and sells a product in different categories, the luxury and top-quality vibe is missing.
Should We Buy Sherwin-Williams Paint from Lowes Store?
Lowes Sherwin-Williams paint and Sherwin-Williams Ovation paint are not the same. Ovation was the best deal for those who know Sherwin-Williams well. That doesn't mean they're making bad paints after the Lowes partnership. Lowes and Sherwin-Williams invested in this project for better painting formulas at different prices. So, you can rely on Sherwin-Williams paint at Lowes stores. 
There are two versions of every product, "Bad" or "Good." "Good" is also differentiated in three ways, "Good," "Better," and "Best." All paints of prior 2018 Sherwin-Williams are the best paint in the market. In Lowes store, Sherwin-Williams HGTV paint colors are good at a cheap price considering expensive ones. If you want the best Sherwin-Williams from Lowes, which are rare, you may need to pay a high. 
I admire this partnership or agreement because that lets us use Sherwin-Williams paint at an affordable price. When the price is down, quality must be compromised. There is nothing wrong with this concept. In this way, people can experience a reputed brand in their budget. 
FAQs
Is Sherwin-Williams paint at Lowes the same as the one sold in Sherwin-Williams stores?
No, the Sherwin-Williams paint found at Lowes stores is not identical to the one available at Sherwin-Williams stores. The formulation changed after a partnership expansion with Lowes, and the paints now come in different categories and price points.
Can I still get the genuine formula of Sherwin-Williams paint at Lowes?
If you're looking for the original Sherwin-Williams formula, you must purchase Valspar, as Sherwin-Williams exclusively owns Valspar paint. The Sherwin-Williams paint at Lowes now follows a new formulation since the expanded partnership.
What is the main difference between Sherwin-Williams and Lowes Sherwin-Williams paint?
While both are branded as Sherwin-Williams, the key difference lies in the formulation and price points. Lowes carries Sherwin-Williams branded paint, but it doesn't necessarily have the genuine Sherwin-Williams formula. The paints are now categorized differently to offer options at various price ranges.
Should I buy Sherwin-Williams paint from Lowes, and is the quality compromised?
Lowes Sherwin-Williams paint, post the partnership expansion, is formulated differently from the original Sherwin-Williams. The quality varies depending on the specific product and its price point. While some formulations may not match the luxury feel of Sherwin-Williams, they provide an opportunity to experience the brand at a more affordable rate.
Final Verdict
Now you have to ask, "Does Lowes sell Sherwin-Williams paint?" No need to search everywhere for the answer. Lowes store sells Sherwin-Williams as well as Benjamin Moore. Having a new paint formulation after Lowes expanded partnership has advantages and disadvantages. Lowes should listen to consumers' words to solve some simple issues. 
Some changes in marketing can let people know what they are selling as branded Sherwin-Williams. Otherwise, people expect high-quality, durable paint at an affordable price, but they do not get what they want. This may create misunderstanding between the brand and the customer, which is bad for the Sherwin-Williams, Lowes store, and the consumer in equal measure.
I've been a painter for over 15 years, and I started this website to share my knowledge and passion for painting with others. Throughout my artistic journey, I have immersed myself in various mediums, techniques, and styles, continuously exploring new avenues of expression. Immerse yourself in the world of art as I guide you on an exploration of creativity, self-expression, and the limitless possibilities of painting.