So, you want to know about Glidden Paint, right? Everyone is looking for the best paint for their project. Different brands of different colors are available in the market. So why is Glidden your choice? There must be someone who told you about it, or you learned about Glidden Paint. With all these thoughts out of the way, here is the question, "Is Glidden Paint good for painting projects?"
Whenever you choose a paint, you must check its thickness, durability, coverage, and, most importantly, cost. It is said that the more you spend, the more you get. Now, Glidden paint is considered a good paint if it meets your requirements in your budget. This article will tell you how to choose a good paint and how Glidden Paint is.
Glidden Paint Overview
Besides Behr and Sherwin Williams, Glidden is another leading brand in the market. Most Glidden paints are sold at Home Depot stores. That's why many think it's a sub-brand of Home Depot.
Glidden is an independent brand. It is also sold at Wal-Mart and Amazon. It was established in 1875, and today it is a market-leading paint brand. Otherwise, Home Depot wouldn't dare to sell them in their stores.
Their stores are available throughout the US, Canada, and some popular countries. Glidden has occupied PPG standard coating throughout Canada and US and delivered worldwide. All coatings and paints are made with an authentic and simplified solution for a better experience ever. 
You will find various paints, primers, and coatings from Glidden. Like every brand, they have high and low-budget paint formulas. They try to provide their support in every budget category so that everyone with a high or low budget can experience their advanced paint technology.
Is Glidden A Good Paint Choice?
"Are Glidden paints good?" A big question for those who need interior paint for their home. First, let us tell you that Glidden paints are mostly used for home decorations like kitchen, ceiling, bathroom walls, etc. Most people consider it a good paint for kitchen cabinets.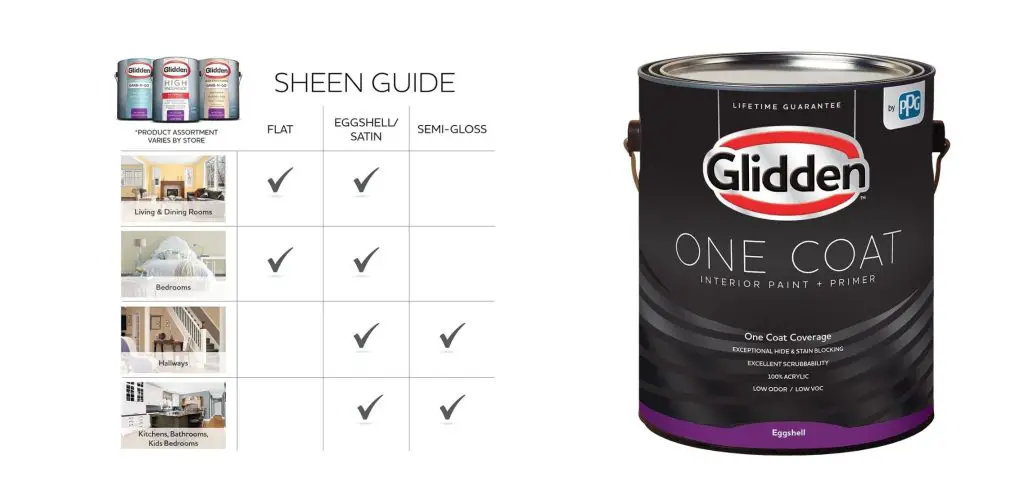 We will discuss everything in one simple word to show whether Glidden Paint is good or bad. Hope you can easily understand. 
Performance
Glidden paint is better in performance. If you want to pick the best paint, it's hard to recommend because Glidden is not the best of the best. A great part of paint performance depends on price. As per Glidden's price, they are doing a great job, but you will find better options in the market at higher prices.
Colors
Glidden offers you a wide range of colors and different color tools to help you pick a suitable one. It has more than 1000 colors for the customers. You can check their online resources like Room Visualizer to select a decoration for your home.
Price
The price of Glidden paint is relatively affordable compared to Behr paint. Sherwin Williams is no match after that. Because Sherwin Williams is more expensive among these three paints, however, paints are not expensive. Still, if you buy a combo like paint + primer, it will seem expensive.
But what it offers for the price is very good. As a leading brand, providing an affordable option to customers is quite an impressive business strategy.
Coverage and Durability
To know the coverage and durability of Glidden Paint, you meet with some clients who have previously used Glidden Paint for their interiors. We even do some research based on various paint forums. The results were positive. No one has any complaints about the durability and coverage. Almost everyone is happy with the quality of the painting.
How Many Glidden Paint Coats Required for A Project?
In some projects, a single coating is sufficient to cover the surface. Sometimes, it needs multiple coats. It depends on the paint's quality and the project's requirements. Now, Glidden paints are not at that level of premium. Depending on your project, you may need to apply two or more coats of Glidden Paint. However, you must apply at least two coats of paint.
Few premium paints can do the job of one coat. Affordable paints don't give you that option. One coat coverage is a premium feature, and you must pay a premium. Glidden has some premium quality paints like Glidden® One Coat interior paint. Its one-coat coverage can save you time and money.
What Is The Purpose of Glidden Paint?
The purpose of Glidden paint is very simple. There are some ups and downs in paint. However, some areas of Glidden paint are unbeaten, like brick and concrete surfaces. Glidden performs better on the brick wall than any other paint. If you can afford Glidden premium paint collection, you will get the best result.
Every Glidden paint is breathable. It means moisture can easily work its way in. In return, it will reduce mold and mildew growth. Altogether, it provides a convenient combo but is not better in every aspect. 
However, don't forget to check out Goof of Car Paint to paint your car. While decorating your home, take some time to hide your car's scratches.
How Much Glidden Paint do I Need to Paint Wall?
To measure how much paint you need to paint a wall, calculate it. Professionals can easily give you an approximate value, and in most cases, their estimate is correct. However, you can measure it by yourself. Glidden has set up a paint calculator on their website. That calculator is a complete package of walls, doors, and windows.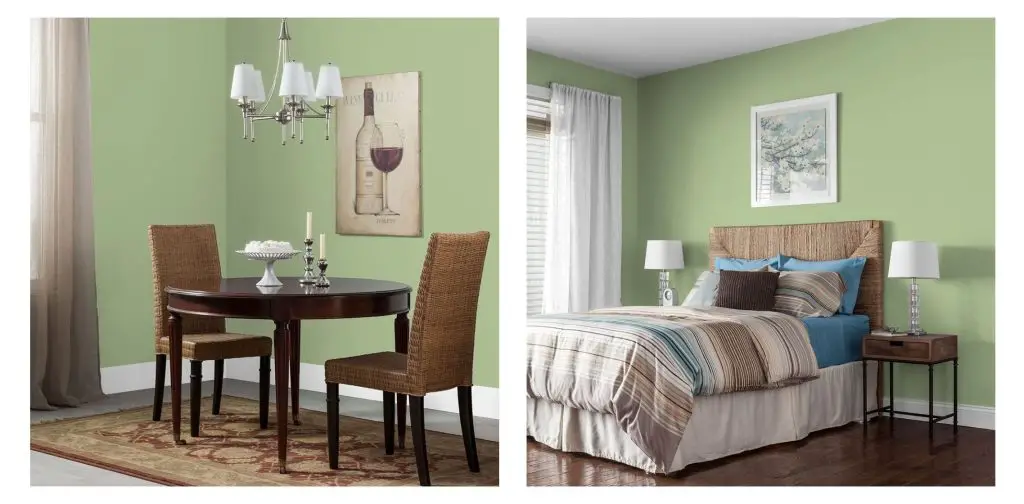 We don't want to give you an estimate. You just use the calculator. It determines the exact amount of paint needed for your project. If you want to paint a single wall or multiple walls, you can measure the amount of paint from here. 
Final Verdict
If you want to choose paint for your home decor, you have many options, especially Behr Paint, which is more expensive than Glidden. But the catch is Glidden is good paint. Suppose you want to save some money. Moreover, it works better than every paint on brick and concrete walls. So, if you ask, "Is Glidden paint good" we would say yes because of its power.
Even if you want to buy high-quality premium paint, Glidden has some products for you. Actually, it's all about price. All we can say is Glidden will give you more than what you pay for.