You will know about rust oleum if you work in the painting industry. It is a protective paint and coating primarily used in industrial projects and home décor. It is considered a corporate paint, and many people use it in their corporations. Since it is a good hype in the corporate section, people often ask if they can use Omni automotive paint over Rust-Oleum or not. 
Omni Automotive paint is an RPG Finish product that delivers outstanding gloss and appearance. This paint competes with premium category paints which are almost inaccessible for us because of their superior range. Omni Automotive is one of the best choices for them. You have a question for us. We will answer with every detail.
Table of Contents
What is Omni Automotive?
The Omni automotive system provides functionality and value for a cost-conscious repair shop. It comes with all types of premium paint products at a superior price range so that people can access them. In Omni automotive, top coats are more features than paints. For corporate painting, it is not only a good choice but also simple to use over rust oleum.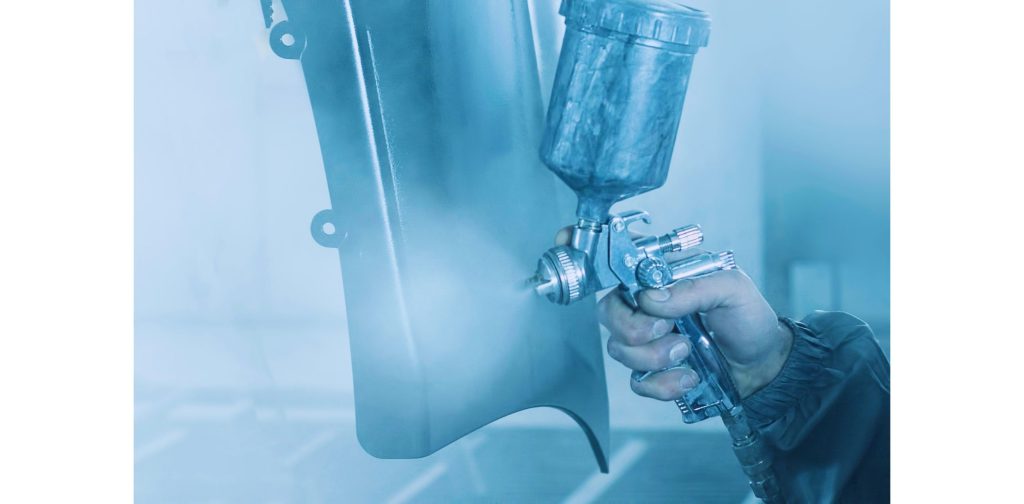 Out today's target is to connect Omni paint with Rust-Oleum. Before that, we are trying to give a proper idea about Omni Automotive RPG finish. The benefits of their products are given in short – 
Easy to apply.
Simple mixing system.
Dry faster.
Super Durable.
Tri-coat formulation.
Easy color matching system.
Value product.
Suitable for any paint jobs.
Whether you know them or not, Omni automotive is a superior choice. 
What is the Best Omni Automotive Paint?
It has many coating products, but they don't have a vast collection of automotive paints. However, the quality of each of them is outstanding. We have spent some time to know more about it. We have asked many people. We have talked to some automotive paint shops about it. And finally, we have found Omni Plus is the best Omni RPG paint. 
It delivers everything you need from a professional painter. That Acrylic Urethane Basecoat is proven for color-matching performance. If you are an expert or a beginner, you must know how great acrylic paints are. The OMNI Plus MBPX contains high-strength toner, providing excellent coverage for the latest car finishes. Undoubtedly, it is one of the great choices for car painting. Here are the advantages of OMNI Plus MBPX –
Dry fast.
Premium acrylic paint. 
Solventborne basecoat system.
Color matching system.
Overall, you can count on it in any situation.
What is Rust-Oleum?
If you are looking for a great automotive solution like priming, painting, and paint removing, you can depend on Rust-Oleum. They are considered to create a rust-proof finish that everybody wants. In terms of protection, finding a good substitute for Rust-Oleum is hard. Rust-oleum coating and vinyl wrap are used most in our automotive paint industry. Their products work great in every situation. 
Best Rust-Oleum Spray Paints
Here are some tremendous Rust-Oleum spray paints you should check. Spray paints are easy to use and need less time to finish a project. Moreover, they work great on different floors like metal, wood, plastic, steel, etc.
Chalked Spray Paint
Rust-Oleum chalked paint is ideal for wood, ceramic, metal, glass, and many more. Chalked spray paints are easy to use, and they dry very fast. After dries, they provide a matte finish. 
2X Ultra Cover
If you are searching for the best paint for plastic, you should pick Rustoleum 2X ultra cover. This product comes with double coverage technology. It allows you to get things done faster so you can enjoy it soon. With indoor and outdoor durability, you can be sure that your project will be durable.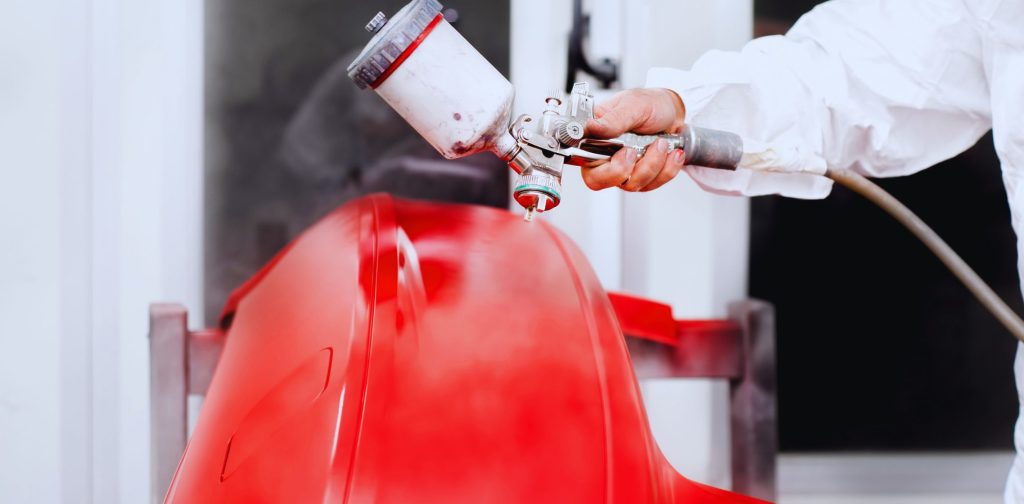 It is the best choice for plastic, also applicable to wood and metal. Just try it once on your furniture. You will understand the rest of the results.
Can I Use Omni Automotive Paint Over Rust-Oleum?
You can paint rust oleum over any spray paint. You can also Omni automotive paint over rust oleum. If you use rust oleum primer, any paint, especially acrylic paint, suits best over them. Omni automotive has many superior acrylic paints for an automobile. We have discussed their best product. You can also use rust oleum primer over any surface. Follow the proper priming procedure and painting. Omni Automotive acrylic paint and Rust-oleum could be the best combination. 
Remember that applying a primer and paint over it means you are sticking primer with the paint.
Can I Omni Automotive Paint Over Oil-Based Paint?
If you want to use Omni Automotive paint over Rust-Oleum oil-based paint, you must ensure that the surface is fully dry. You cannot apply the paint until it is cured. There is no underlying coating that prevents another layer of paint from sticking. So, any color you can use over Rust-Oleum oil-based paint. Just let the surface dry properly.
Here, you may need to know the inner side of different paints and coating. One of our articles, what kind of paint are Gundam markers, has some information for you.
How to Paint Over Rust-Oleum?
You can paint your old rusty metal items if you want to paint them. Here are 3 easy steps to teach you how to paint over Rust-Oleum.
Preparation
Prepare the surface at first. Scrub the areas and remove loose rust. After sanding, clean the surface with soap and water and let it dry. Your surface is ready.
Painting
Apply Rust Rusty metal primer over the surface. Let it dry for half an hour. Pick a Rust-Oleum spray paint. Shake the can and spray over the primer. Let the paint dry and apply another coat. You can use different coats like usual and matte or normal and metallic.
Finish
You have to leave the project for drying for at least 24 hours. Rust-Oleum dries fast. It won't take 5-7 days to dry completely.
You can also get some plumbing plastic tube painting ideas. It will help you to paint an old plastic item in your garage.
FAQs
What paint can I use on Rust-Oleum?
You can use latex, acrylic, and oil-based paint on Rust-Oleum.
What is the mixing ratio for Omni Automotive paint?
The mixing ratio of Omni Automotive is 4:½:1. But it would help if you did not combine Omni AU and Omni LV with other components.
Is Omni paint urethane?
Omni 1 Quart Black is an acrylic Urethane paint of RPG Finish.
Final Word 
Omni Automotive is an excellent acrylic paint for automobiles. Therefore, you must select the components carefully to apply Omni Automotive paint over Rustoleum. In this case, this article would help you out. We pick up the best Omni paint and Rust-Oleum for you. And write about them in detail. On the other hand, we add how to paint Omni Automotive over Rust-Oleum.
Our experts are always there to give your answer. If it helps a bit, we will be delighted. Also, if you have any queries, comment below. We are there to hear from you and solve issues if you find any.
I've been a painter for over 15 years, and I started this website to share my knowledge and passion for painting with others. Throughout my artistic journey, I have immersed myself in various mediums, techniques, and styles, continuously exploring new avenues of expression. Immerse yourself in the world of art as I guide you on an exploration of creativity, self-expression, and the limitless possibilities of painting.