Painting Obsidian Miniatures is a task that sums up everything in your experience. We are saying this because we tried to give an effort before you, knowing how challenging the job was. Maybe you are one of us who doesn't know how to paint Obsidian Miniatures. When we painted our obsidian, we gathered many tips online. We also took some help from YouTube, but that eh collections are not re-arranged. 
We know many people like us face the same issue. So, we arrange all the tips and some necessary information about painting Obsidian Miniatures. Now you can paint Obsidian Miniatures without any hassle. We have seen many question forums people constantly asking for help. Besides color choice, hopefully, you get everything from this article. You can consider this as an experience of our painting project.
Table of Contents
Overview of Obsidian Miniatures
Painting is an art. Not only will the paints be your main focus when you paint obsidian, but you also have to look at the obsidian. The paint you apply, or the color you want, often varies with the obsidian stone you choose. So, we will give you a basic overview of the obsidian stone that helps you pick the perfect stone based on your color test.
The most well-known obsidian is black, with little clarity. Ask anyone about obsidian, and they will first introduce you to the black stone. In our experiment, they range from less black to gray and brown. To give it a shape, you have to cut it, and if you cut it too thin, it might be colorless or gray, brown or green pale, or even a super black piece.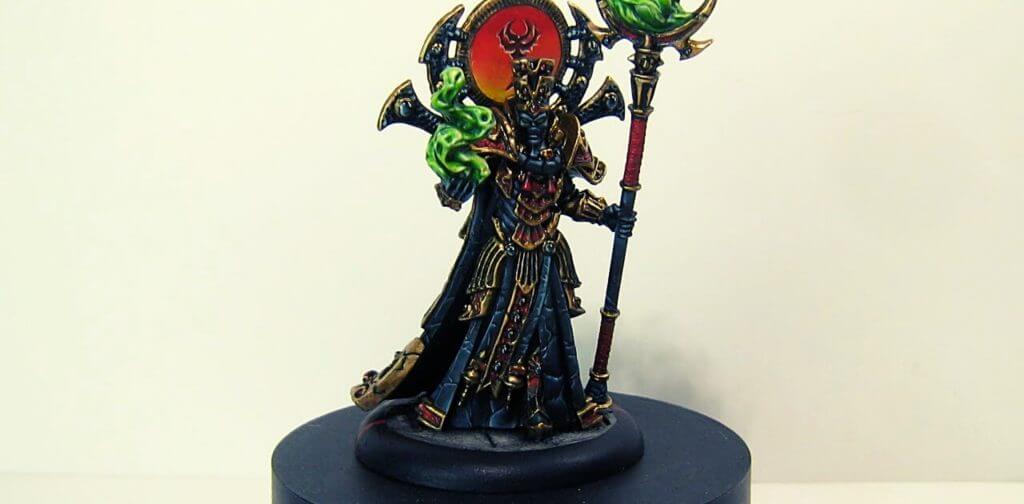 You may hear about rainbow obsidian. Every obsidian element is black, but we try to find some different versions because black is not black only. There are many types of black. So, the rainbow obsidian is also black but has a band flowing through it that gives a subtle near-iridescent effect. We heard that experienced sculptors do many magical craftworks with it.
The next one is Rainbow Obsidian; the idea of snowflake obsidian is mainly trivial. It is your classic black but with crystallite radiating spots that look like snowflakes. Or mahogany obsidian, which is a dark green obsidian type of maroon. 
Here is an Obsidian Miniatures painting tip for you. We will choose charcoal black as the base color If we try to draw classic black obsidian. We use pure black as the shade. Then we mix charcoal black with something. We prefer a ghost white color to highlight its reflection.
How to Choose Paint for Obsidian Miniatures
We have to choose high-quality paint to get the best output from painting. Those who spend countless hours painting miniatures know how important it is to choose high-quality paint for obsidian. You need a better idea about painting for different surfaces. Then it will be easy to understand. 
It will be along with the article if we start to give you every detail of paints for different surfaces. You can check various types of paints for surfaces to know different paint types. Here, we will only focus on Obsidian Miniatures.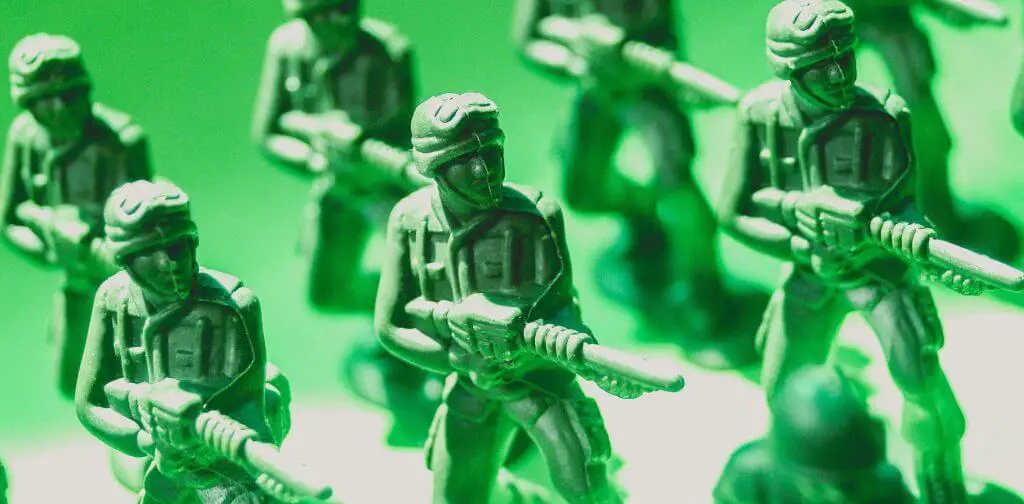 Before learning how to paint, you have to pick the perfect paint type for miniatures. Every paint type is not suitable for obsidians. 
Types of Paint
Two types of paint are suitable for obsidians. These are primarily used in various models and miniature paintings. Paint binders ensure that any paint is ideal for any surface. Some additional features besides binders also affect the surface for better output.
We have tested different paint types. Our team spent around three days checking the result. The miniature that was made with acrylic paint has the most eye-catching color. Oil-based paint also performs neck to neck with acrylic, but other paint types cannot provide the expected result. 
So, acrylic paint is undoubtedly the best choice for Obsidian Miniatures and scale models. You can also apply different finishes and sheens based on obsidian type.
Types of Paint Form 
Three paint forms go well with obsidian miniatures and scale models. they are –
Liquid Form.
Paint marker.
Liquid paints are available for both acrylic and oil-based paints. It is available everywhere and is a versatile choice. Paint markers are the best choice to paint models and kits. Using spray paint to apply a base coat on your model is good.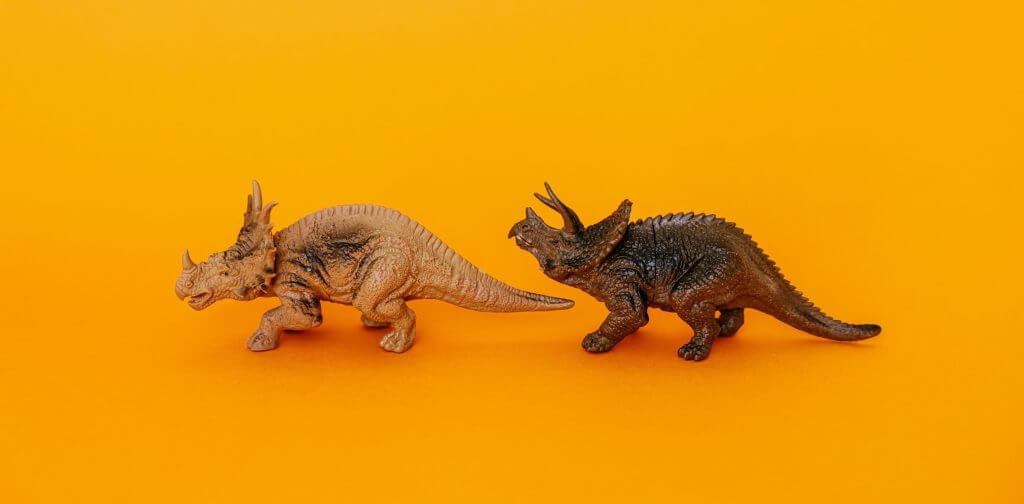 There is not much discussion about paint markers, including miniatures. It is the most convenient tool to paint on obsidian models. If you want more ideas about it, check paint markers for Gunpla. Here we have discussed paint markers in detail.
How to Paint Obsidian Miniatures 
The basic things you need to paint miniatures are given –
A spray primer.
A cup of water.
A set of water-based acrylic paints. 
A collection of washes.
Paint brush or paint markers.
A sharp Exacto knife.
Color pallet.
Proper lighting.
Here is the process of painting obsidian miniatures quickly.
Apply primer on the miniature or scale model.
Arrange the color you want to use. If you don't have one, mix different colors to get the primary color.
Thinned down the paint a little bit so they won't keep a globby texture on the model.
Paint a similar model in a line for first-phase work.
In this way, the first mini will dry when you complete painting on the last mini.
Instead of applying one thick layer, apply two thin, smooth layers of paint.
What we miss is only the color you should use on your mini. It is a person's individual preference. We should not keep our hands in their choice.
FAQs
What color is obsidian paint?
We know obsidian contains dark colors. But its real color is Caribbean black.
What is the best paint for obsidian miniatures?
Acrylic paint is the best choice to paint on miniatures. Vallejo Basic is a well-known brand of acrylic paints. You should get a Full USA Colors Paint Set of Vallejo Basic to make your mini project convenient.
Which base paint should I use in miniature projects?
Final Word
There are many options and hundreds of ways to paint on obsidian miniatures. Still, we try to give you the most convenient way of how to paint on obsidian miniatures. We have discussed everything from fast to last in a very easy way so that beginners, experts, and everybody understands it. 
We may have left some answers. In this short brief, we try to highlight only the main topics. We don't try to go in deep. So, if you have any queries, let us know in the comment. We try our best to give you a suitable easy answer.
I've been a painter for over 15 years, and I started this website to share my knowledge and passion for painting with others. Throughout my artistic journey, I have immersed myself in various mediums, techniques, and styles, continuously exploring new avenues of expression. Immerse yourself in the world of art as I guide you on an exploration of creativity, self-expression, and the limitless possibilities of painting.