Air hose plays a crucial role in painting. Depending on your object, you need to choose the perfect air hose diameter to paint the surface evenly. Today, you will get the differences between 3/8 vs 1/2 air hose for painting. 
These two are the best air hoses for painting. You might have other-sized air hoses, but the ⅜ and the ½ air hoses will solve all the issues. One is better for compressed air, where you need to have low compressed air. The other one is for greater air compressed. 
If you keep reading and exploring the entire article, you will get to know about all the differences and will have some best air hose recommendations from my side. So, let's explore everything about the air hose.
If you want to know about the ⅜ vs ½ Paint Roller, you may read this article. I talked about the relevant info. 
What is ⅜ Air Hose & Uses?
⅜ air hose is a medium for carrying compressed air. Air hoses can be found of different sizes and diameters. ⅜ is considered one of the best diameters. Even the hose can carry other substances, too, like water. The air hose carries down compressed air for tools powered by compressed air. Another usability of air hoses is for heating and cooling.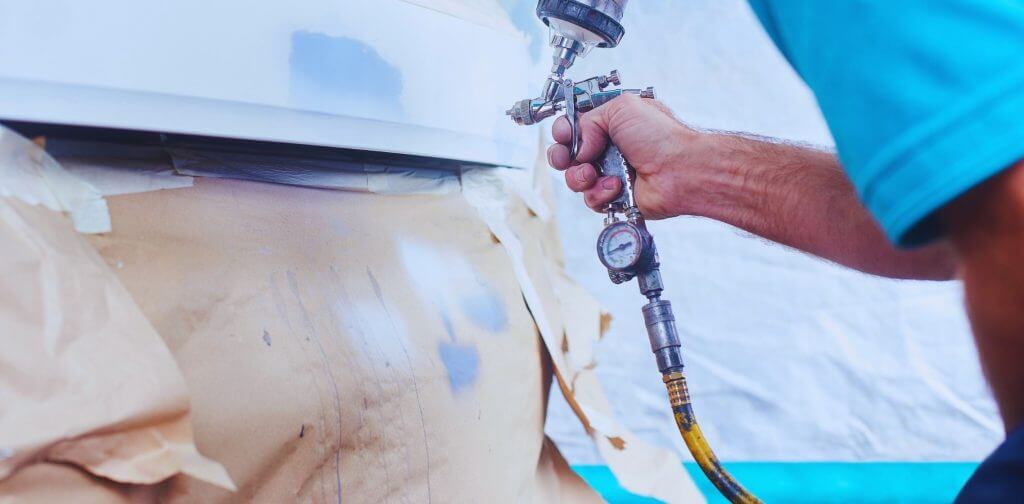 This air hose size of 100 feet long can pressure drop by 5%. This is considered a small-diameter hose, and it produces less airflow. Less airflow helps it to generate more pressure. Keeping in mind that the airflow is low, it can be used for small machines. 
This requirement matches our household tools. Using it for painting, the ⅜ air hose can be compatible with smaller painting devices like spray bottles. but it has some drawbacks, which is why you also need to know about the ½ inch air hose. 
What is ½ Air Hose & Uses?
½ air hose is a tube-like carrier for compressed air. The ½ air hose is a bigger diameter hose. There is a larger for greater airflow through the hose. The ½ air hose size of 100 feet can generate a pressure drop of around 10%. Normally the capability of generating greater airflow is used for bigger tolls.
Industrial and larger machines use a ½ air hose as it can ensure a continuous supply of a greater compressed airflow. You can even consider using it for more compressed substances like gas or water. One good way of using this air hose is for painting purposes. The spray gun ½ air hose is the best fit for a bigger and larger paint.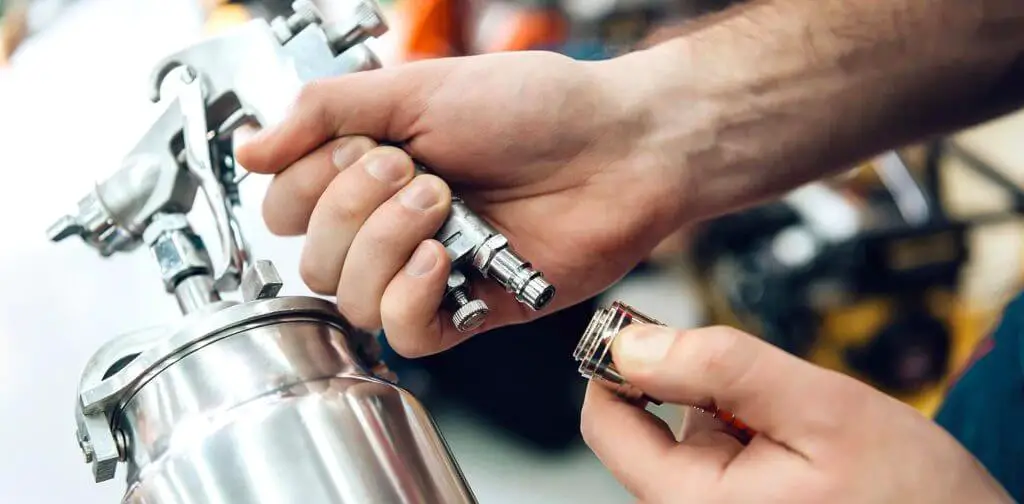 Basically, the ½ inch air hose has several uses; especially if you have any large industrial area to paint quickly you must use the half-inch air hose. It will give you the compact air pressure to quicken the painting process. This air hose might not be perfect for your house painting options. You must use the other size air hose for which I came up with the ⅜ inch air hose and will explain it in the following section.
5 Difference Between ⅜ & ½ Air Hoses for Painting
Sometimes, people fail to differentiate between the ⅜ and ½-inch air hose for painting. But if you know the difference between these products, you can easily decide which one will be better for you. It will help you ensure the optimum use of your air hose accordingly.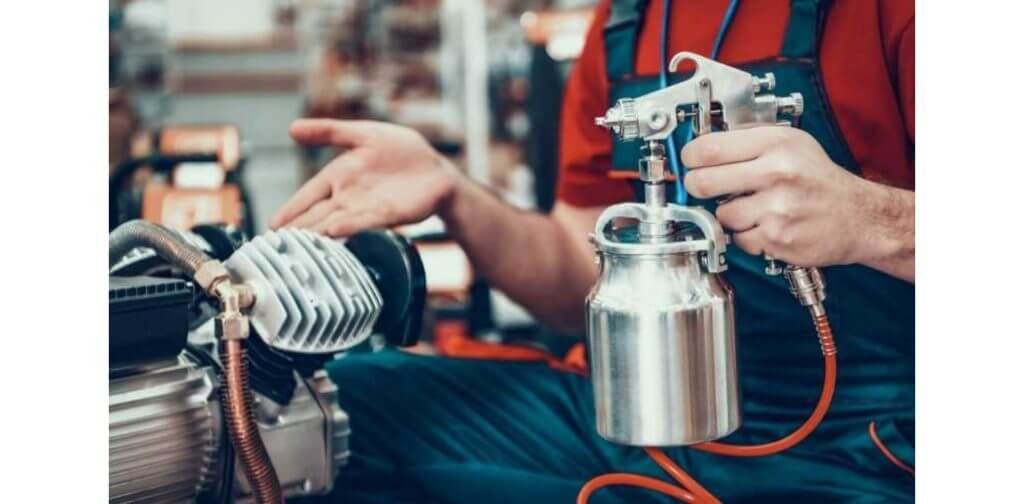 Here, I came up with the top five differences between these air hoses to clear your thoughts. You should go through them and find the best air hose recommendation from the next section.
Diameter 
The words "inner diameter" and "outer diameter" refer to the dimensions of the hose's inner and outer diameters, respectively. The ID of a flexible air hose is a crucial factor here. When compared to a hose with a diameter of 1/2 inch, a hose with a 3/8 inch produces a higher pressure but a lower airflow.
It is important to note that the diameter of the hose has a significant impact on the amount of airflow. Having an inner diameter that is also wider helps control the loss of friction.
However, it is essential to understand that the air hose's overall weight is affected by both the inner diameter and the length of the hose. On the other hand, having a larger diameter on the inside can also be advantageous. In addition to shorter lengths of hose, a larger internal diameter is another factor that can help reduce the amount of frictional loss.
Pressure 
A pressure drop of five per cent of applied pressure is typical for an air hose with a diameter of 3/8 and a length of one hundred feet. On the other hand, a pressure drop of ten per cent of applied pressure is possible for an air hose with a diameter of half an inch and the same length.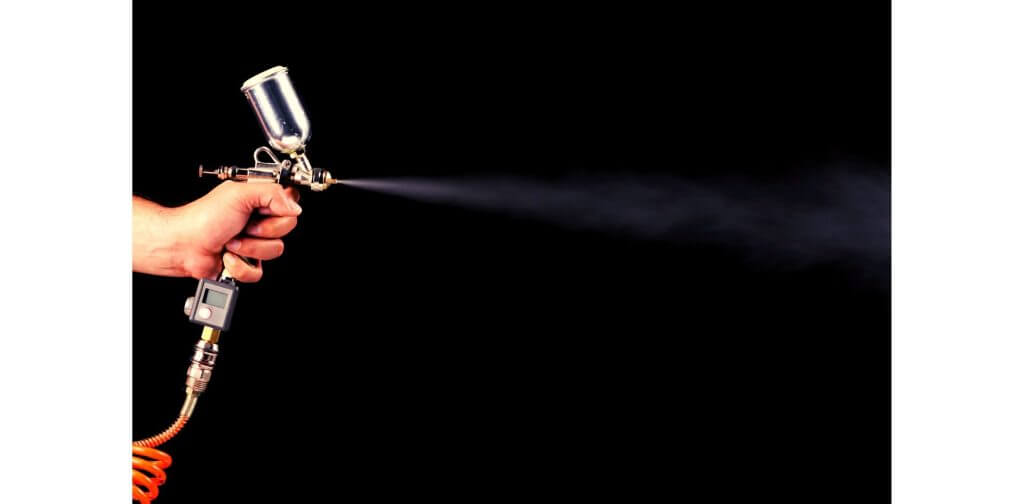 Finding a happy medium between mobility and low-pressure losses needs to be your primary objective at all times. As compressed air makes its way to its final destination, pressure losses increase along the length of a hose. This means that the longer the hose, the more pressure is lost on the goal.
Application 
The average size of an air hose ideal for home or other conventional purposes is 3/8 inches. The pipe has an inner diameter of 3/8 inches and an exterior diameter of 0.600 inches, which is adequate for conveying pressurized air to valves and other devices. In addition, a socket measuring 3/8 inches can be utilized with an impact wrench measuring 1/2 inches in diameter.
On the other hand, massive pieces of machinery that produce air and fluids can have their output stored in an air hose that has half an inch diameter. It is possible to provide service to large industrial plants with this air hose because it is large enough to accommodate compressed air transmission from the compressor to the blast pot.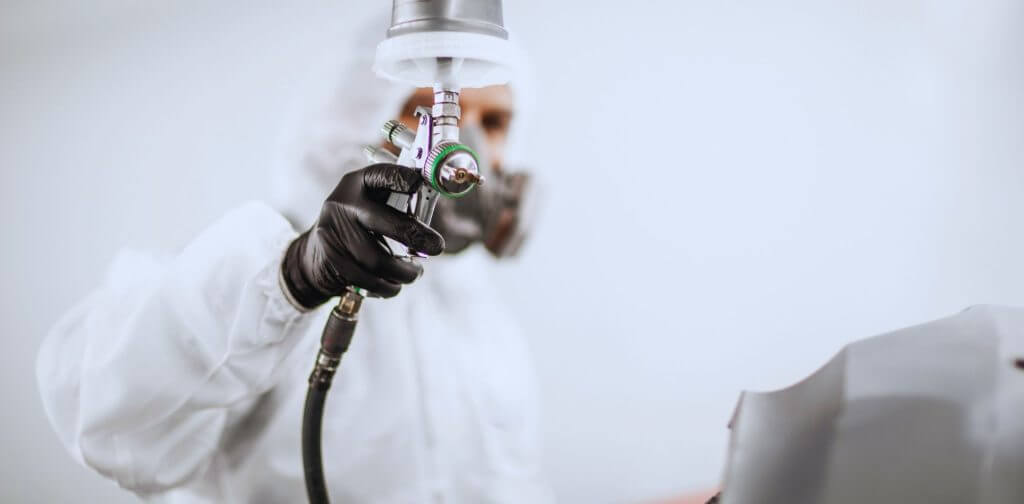 In general, however, they apply to both air and water fields. Despite this, they can be utilized in a diverse assortment of contexts.
In its most basic form, air hoses perform the function of air tubes in the context of heating and cooling. They provide high-pressure compressed air. They can also convey bulk granular and pellets of solids in a gas stream. This is another application for their versatility.
The typical air hose size appropriate for home or other specific applications is 3/8 inches. Its inner diameter measures 3/8 inch, and its outer diameter measures 0.600 inches, which is sufficient for transporting pressurized air to valves and other devices. In addition, a 3/8-inch socket can be used with an impact wrench that has a 1/2-inch size.
On the other hand, an air hose with a diameter of half an inch can store air and fluids produced by enormous pieces of machinery. This air hose is large enough to provide service to large industrial plants that require the transfer of compressed air from the compressor to the blast pot.
Length 
In general, the length of an air hose will range somewhere between 50 and 100 feet. Significantly longer hoses have the potential to raise the pressure drop throughout the system, which may impact the associated apparatus.
Therefore, regardless of the diameter of the hose (whether it be 3/8 inches or 1/2 inches), if it is 100 feet long, it will most certainly lose more water than a hose that is only 50 feet long.
In addition to its weight and size, the hose length that extends from the compressor impacts the air pressure that is maintained throughout the route.
Cost 
The length of feet might determine the cost of an air hose. You can have a hose with a one-foot length easily for $1. If you want to buy a hose 750 feet long, you should be prepared to spend between $660 and $700 on it.
What Are the Best ⅜ vs ½ Air Hose for Painting?
You can only find the best air hose for painting when considering your needs and other requirements. It's not like you will come and get through the product and choose the best one. Here, you must consider the differences between ⅜ vs ½ air hose for painting. I have already explained those differences and showed you what would be the perfect air hose and how you can choose it.
Best ⅜ Air Hose for Painting
Considering all the factors, I prefer this air hose as the best as the ⅜ inch air hose for painting. It comes with all the required features to become the best one, and you will get everything that you expected.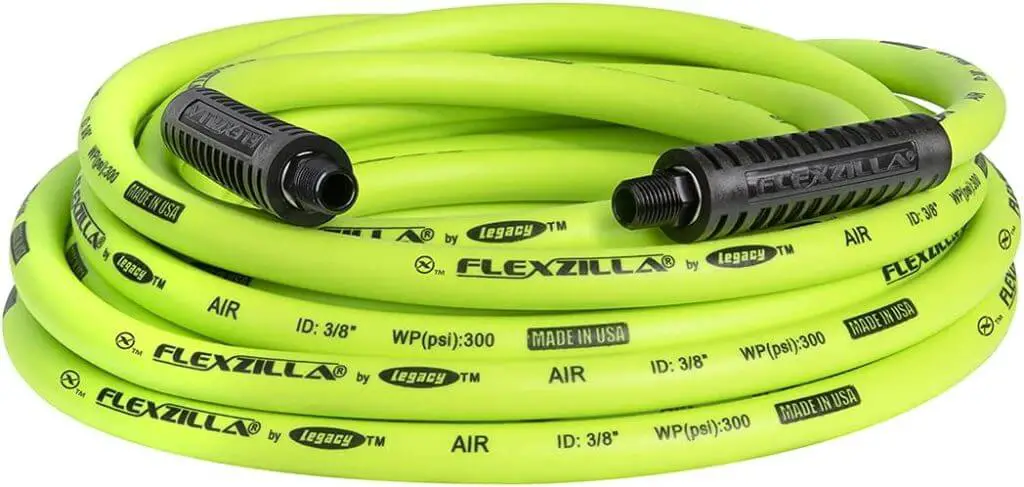 If your object requires compressed air, you must go for the ⅜ inch air hose. It gives you the best painting experience for household painting.
Best ½ Air Hose for Painting
In contrast, when you have a large painting object, and you need to cover the industrial-based painting, or anything related to agriculture and medicine, you should go for the ½ inch air hose.
Here, we found this air hose would be better in every sense. The high-quality build and compact size will ensure the fit of your paint spray.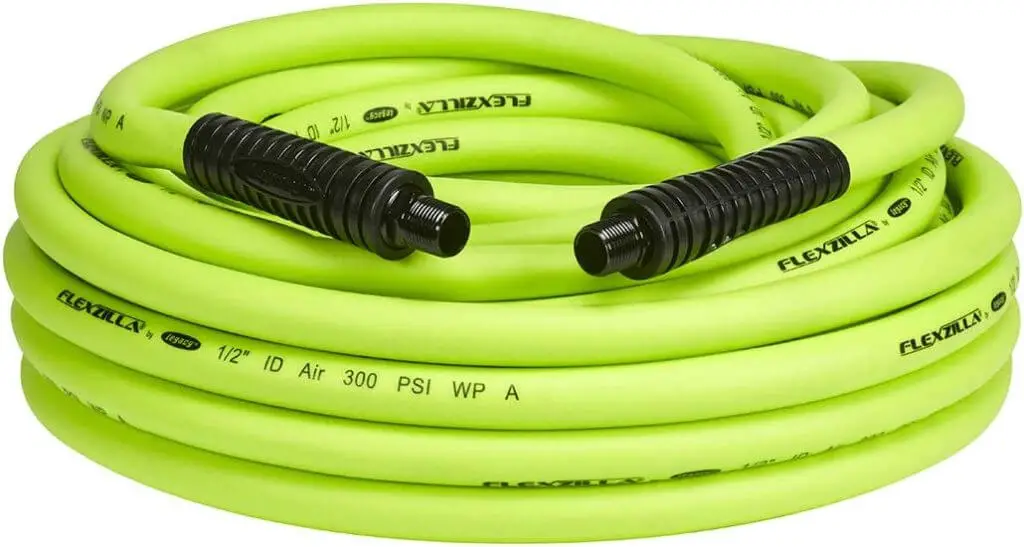 It's not like this air hose paint is for general use; only if you want a sound ½ air hose, you should consider this one and check the others. I prefer these air hoses from the same brand Flexzilla. If you go through those products, you will know why I recommend them. They have a strong build and reliable customer satisfaction. 
If you found anything better than these products, please comment below and let me include them in my recommended list.
Closing Words
You must know the difference between ⅜ vs ½ air hose for painting. I covered all the core differences between them and gave you recommendations for the two best air hoses. They are best from every side considering all the above differences & other considerations. 
So, consider them first, and check the review sections before you choose the others. It might give you a lifetime solution.