We know a clear coat is a transparent layer that acts as a coating. It is not a paint, just a protective layer of resin. It protects the paint for sure but that doesn't mean can you paint over clear coat.
Instead, you can apply a coat over the paint. Clear coat is designed to use over the base coat. Or, if the paint is fading, a clear coat can be the solution.
But you can't paint over clear coat. It is not acceptable even if it is not the correct way to paint a car. If you have this question in mind, you do not have a good idea about painting and clear coating. We try to give you every basic idea through this article.
Table of Contents
Why is Clear Coat Used?
The manufacturer applies multiple paint layers to an automobile. First, they spray the primer and then use a base coat. When we look at our car, we actually see that base coat. The primer is white, which is a must before any base coat application. The base coat is a part of two-stage paints. A clear coat is another part of two-stage paint. We have already discussed one-stage paint and two-stage paint. You should check.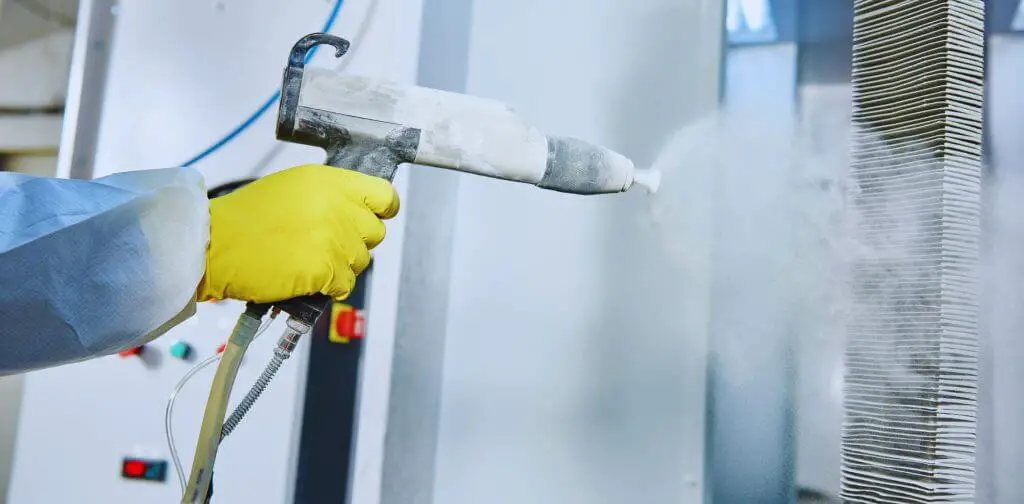 We apply a clear coating over the base coat in two-stage paint to protect the paint from fading. The clear coat is nothing more than a transparent protective layer under which the base paint is protected. Many people have no idea about the clear coating. They think that what they see in their eyes is a complete base coat.
How to Paint A Car Properly?
We make many mistakes because of wrong painting-related ideas, including paint and coating. If you know how to paint a car properly, you won't make such a mistake again. It will help you to understand when you should use a clear coat. Let's proceed. 
Choose Right Paint
Painting selection is a very crucial part. Acrylic paint is a more professional choice than other paints. It dries faster. So, our recommendation is acrylic paints. The car has a metal body, and acrylic paint is compatible with metal. So, there should not be any problem.
Clean The Body
Before starting painting, clean the surface of the car. To say, clean the car's metal body. Use a microfiber cloth to wipe dust and dirt. If the body is too dirty, you can use a cleaner or shampoo and water for the cleaning job.
Ready The Body
Now, you have to prepare the surface with sandpaper. Here you need two types of sandpaper, 100-grit and 180-grit. Sand the body properly to smooth the surface. Until you finalize a 100% smooth surface, you should not apply paint or primer. 
Apply Primer
When the surface is ready, you have to arrange a primer. Using a primer helps the paint stick to the topcoat and prevents wood or old paintwork from bleeding in your new project. Apply a thin coat of primer and let it dry completely. Apply two layers of primer to the surface. Then sand it with 220-grit sandpaper. Your surface is ready for painting. 
Paint the Car Body 
Now apply your favorite paint to the body. One coat of paint is not enough. You must use two to three base coats based on the size of the area you have to cover.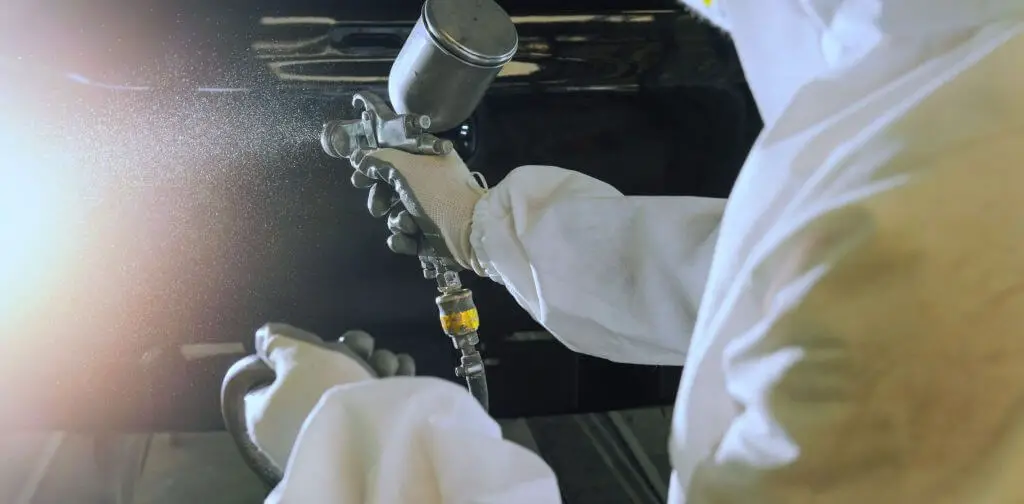 In this complete painting procedure, we don't use any clear coat. The clear coat is like a layer of polyurethane that helps to protect the paint from damage. You should apply it at the end when you finish the final painting. So, the main thing is, you should not use paint over clear coat.
Why Do We Need to Re-apply Clear Coat? 
This is an excellent question one of our clients asked us. Everyone should know why they need to repaint or re-apply a clear coat. The clear coat is already protecting our car. So, you might think that there is no need to repaint the car. But we can't keep our car body scratches or damage-proof. No matter how clear the coat we use, we will not be able to protect the paint from significant scratches. So, we feel the need to repaint.
If you want to repaint your car body, you will get every repainting ideas here. And if you want to know how to remove car paint, check this car paint removing article.
Why Can't You Paint Over Clear Coat?
The basic rule is to apply a clear coat on top of the paint. It means that if you use paint on a clean coat, you are breaking the rules of painting which can be wrong. As a protective layer, a clear coat can be challenging to paint. If painting on a clear coat is really important, you can do it without removing the entire coating of the surface. In this case, you do not need to prime the whole car again. Just sand the damaged part, repaint it, and you are done. 
What? Are you thinking of sanding clear coat to repaint the whole car again? Wait, if you do this, you can use paint over a clear coat which is not a good idea. You can apply the paint to the coat after sanding it off. Then apply one or two layers of the base coat and use a clear coat on top of the base coat. After sanding, you can apply more layers of paint.
How Do You Paint Clear Coat?
You can paint a clear coat by following three easy steps – 
Sand the area with 1500 grit sandpaper.
Remove wax from the area.
Apply two or three layers of clear coat paint and let it dry.
Here you can learn how to prepare clear coat for painting.
FAQs
Can I use a clear coat as a primer?
No, primer and clear coat are different elements, and they have different characteristics. 
Can I paint over the existing car paint?
You can paint over existing car paint if you see any cracks or damages. 
How much does it cost to re-clear the coat of a car?
It depends on the coating quality, how much area you coat, and the service charge, which is different in different stores. But it won't be less than 500 bucks for sure.
Conclusion
We are at the end of this article, and the final answer of can you paint over clear coat is No. If it is urgent, you can use some technique to paint over a clear coat, which will work for a small area. We have provided every detail connected to this question. If you have any queries and you can ask in the comment below.
I've been a painter for over 15 years, and I started this website to share my knowledge and passion for painting with others. Throughout my artistic journey, I have immersed myself in various mediums, techniques, and styles, continuously exploring new avenues of expression. Immerse yourself in the world of art as I guide you on an exploration of creativity, self-expression, and the limitless possibilities of painting.