Do painters require a deposit? Many of our client painters are thinking about advanced charges. It is common for painters to take some deposits at the beginning of the work. The question is, how much money can they take before the job? In most cases, painters require a deposit. You may wonder why. 
During the painting work, you must prepare arrangements such as buying new paints, paint brushes, rollers, primers, and other necessary accessories. Since you manage all these things, what is the advance payment for? How much deposit payment seems normal? Should tenants pay for the painting? You will find all the answers through this article.
Table of Contents
Why Do We Need to Hire A Professional Painter?
If you already have a painter team or know this kind of professional task, you don't need to pay for painters. Most householders don't have such knowledge about paint. And even if you know, not everyone has the time to do it. You don't need to hire someone if it is a small work like applying one or two small coats between two paints. Hiring a professional is not worth it when you know how to paint.
Pro Tip: You cannot hire painters to paint over obsidian stone. It is an artwork. So, people learn how to paint obsidian miniatures from their passion.
Although many do not have much idea about painting, they think it is an easy task. But time does not seem as easy as before. Whatever it is, it's about priming, painting, or coating; it takes hard work and precision for a big project. How to do such a big job? You can easily eliminate stress if you leave it to expert painters.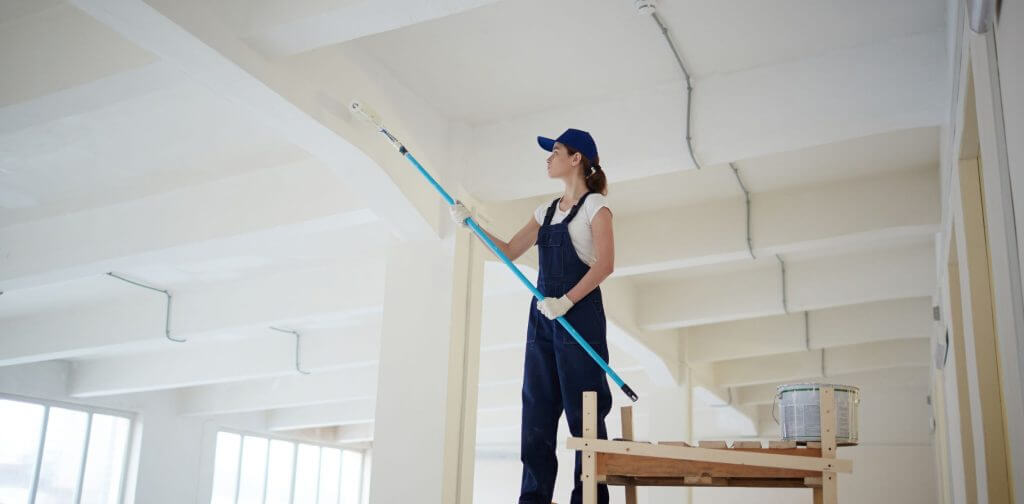 Did it all about reducing stress? Not. We hire painters to make an optimistic, pleasant paint finish to make your house excellent. Experts have enough knowledge to do the paint job. They know how to boost color and where to put which color. They know how to mix paint. They can apply the best tool to make the paint more attractive. If you want such an optimistic result, you must pay for pro painters.
Do Painters Require Upfront Payment?
Painters need to pay in advance if the project is quite large. Most clients do not want to pay painters in advance. That's not right. Everyone should know about it and respect the advance payment. They need this money for various reasons.
The most important reason is the need for money. If your painting project takes more than a month to complete, they will not be able to move to another project. During this long period, a painter and their team members need money. However, there are many personal means too. They will rush to complete the task if you refuse to pay some initial money. And we know rush work can't give a good output. 
You can get a quality job by paying the advance payment they want from you. However, it can be the beginning of a good relationship. The sooner you fulfill the small wishes of the painters, the more focused they will be on your work. It will make a good impression.
Sometimes, initial advance payments seem more expensive. In that case, you can take a week from them. We hope they will agree. Thus, they will already start their work and invest their time. The problem will be solved easily if you find it worth paying some initial payment.
How to Deal with Painters for Deposit?
You should pay some initial advance because the painters need a deposit. Remember, however, that you should not pay in full before the job is done. You must know how to deal with it. If you fall into the trap of dealing with work and payment arrangements, you may face difficulties in the future.
Generally, painters request 20% to 30% of the job's total cost. If the project takes a long time, almost 2-3 months, they may ask for a 50% upfront payment. You have nothing to doubt in this case because such a deposit charge is normal. You must maintain rules while giving advanced paint.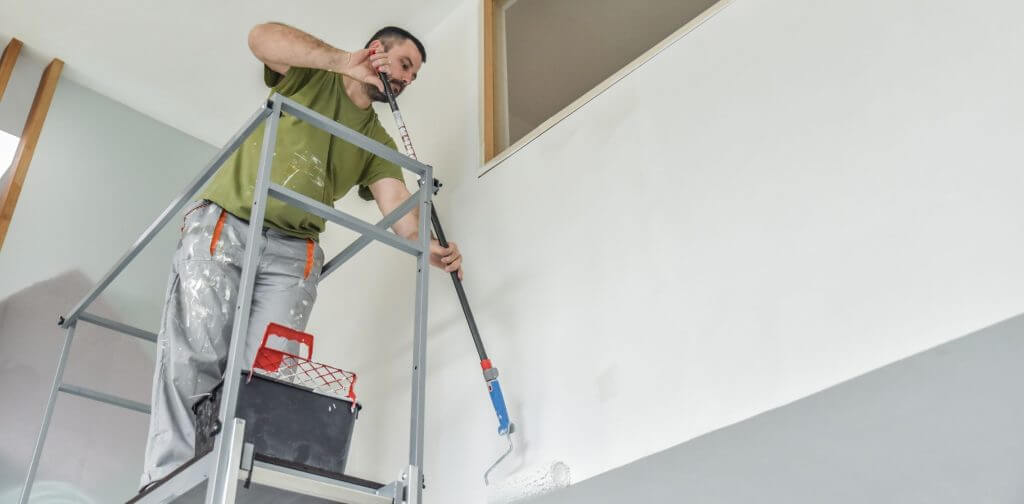 Make sure you don't pay again after making a down payment until the job is done. If the project is too large, you can add schedule payment features. In that case, plan to hold back at least 25% until the painting task is completed to your satisfaction. You must be very strict in the payment system. Also, you need to measure the painting work. You need to analyze how they work and what the output might be.
Include every term and condition in your contract so you won't get in trouble next. A fixed-price contract is a mostly used contract system. We think it is the safest contract you should sign with painters.
How to Hire a Perfect Painter?
There are some specific signs you can look at while hiring a perfect painter. If you check their work habit, you can understand whether they are experts or not. Here are the signs. Ask the below five questions.
How do they prepare the surface? 
How do they protect your home item from paint?
Which painting product do they prefer?
Are there specific brands or products or not?
How many updates do you get every day?
Keep an eye on the answer to those questions. Take the help of someone who has some ideas about painting. Hire painters if they provide a satisfactory answer.
FAQs
Why Do Painters Require a Deposit?
Painters often request a deposit at the beginning of a project to cover initial expenses, such as purchasing paint, brushes, and other materials. The deposit also helps painters sustain their work during the project's duration and ensures a focused and quality outcome.
How Much Upfront Payment Do Painters Typically Require?
Painters usually request 20% to 30% of the total project cost as an upfront deposit. For larger projects spanning over 2-3 months, they may ask for a 50% deposit. It is common and reasonable for painters to request this initial payment to start their work.
What Precautions Should I Take While Dealing with Deposit Payments?
While dealing with deposit payments, it's essential to establish clear payment terms in the contract. Avoid paying the full amount upfront and consider retaining at least 25% until the job is completed satisfactorily.
Final Verdict
Thanks for reading the write-up on "Do painters require a deposit?". We tried our best to explain why painters need upfront payment. Here is everything. You can find your perfect pro painter also if you follow our guidelines. Everything we write from the audience's perspective. We went through the client's requirement sections and read all of them. Then we add the answer to your question.
We will try to show you the proper reason for the upfront payment. Now, it is time to make a necessary decision on how you will sign a contract for the advance deposit with the painters. If you find this article useful, don't forget to share your opinion.
I've been a painter for over 15 years, and I started this website to share my knowledge and passion for painting with others. Throughout my artistic journey, I have immersed myself in various mediums, techniques, and styles, continuously exploring new avenues of expression. Immerse yourself in the world of art as I guide you on an exploration of creativity, self-expression, and the limitless possibilities of painting.