Readers online have thousands of questions about painting-related topics. Our motto is to give their answer with an easy and better explanation. Recently we are getting some paint brush-related questions again and again. They have asked us if they can use watercolor brushes for acrylic painting or not. Both acrylic and water paint has different chemical formation. So, generally, we suggest different brushes for acrylic and water paints. 
Although both brushes are different in construction, you can use watercolor brushes for acrylic paint. But there is a chance of breaking the brush. It may sound clumsy, but don't worry.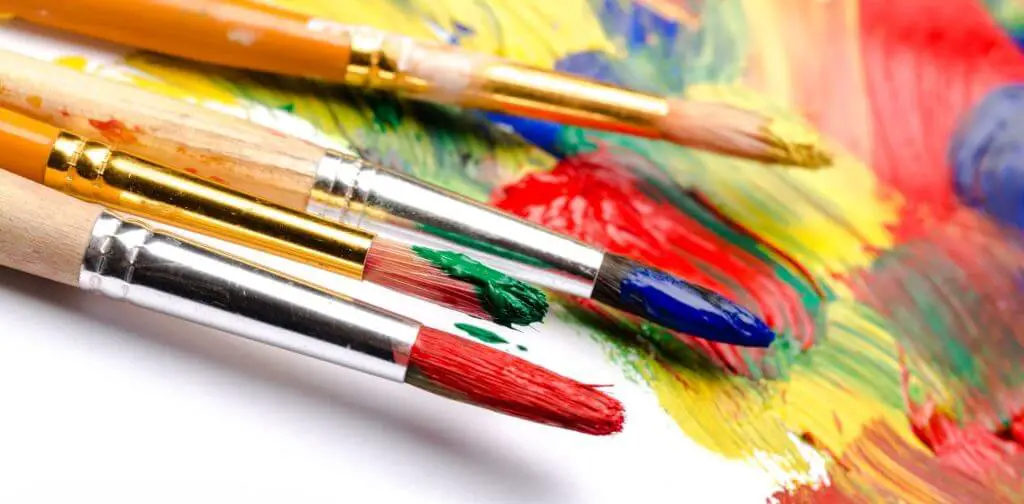 We will quickly clear this idea with some details of the best brushes for acrylic painting. Check the details of acrylic paint because we will skip it.
Table of Contents
Types of Watercolor Brushes
Generally, three types of brushes are available in the market for all types of paint. They are – 
These three types of paint are widely used for all canvas paintings. Since all designs are the same, choosing a watercolor brush instead of an acrylic paint brush can be difficult for beginners. However, there are certain features that you will only find in watercolor brushes. 
Short handle because of small paint scale.
Soft bristles for easy move. 
Hold plenty of water.
Watercolor brushes are available in both natural and synthetic hair brushes. Whether you choose an acrylic or watercolor paint brush, synthetic brushes are the ideal choice.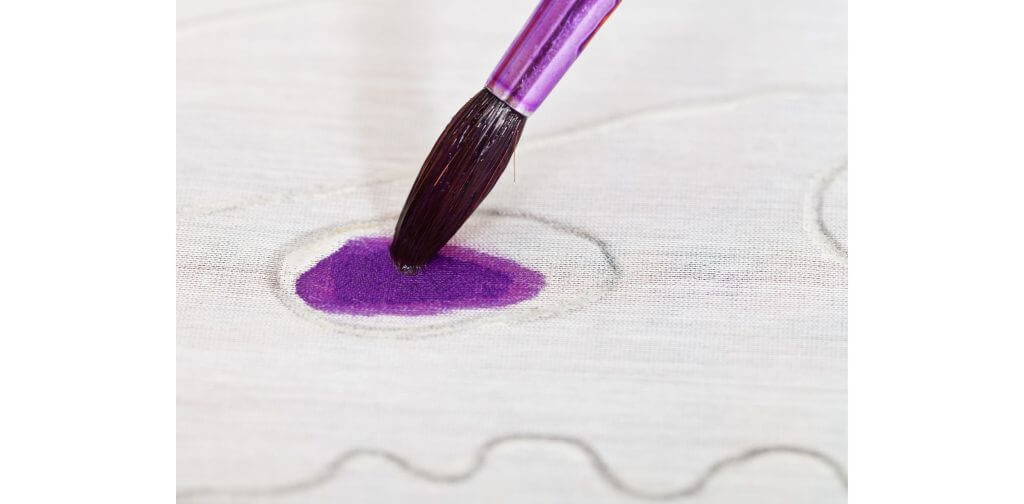 We know good-quality natural brushes have better color control. Still, the benefit of synthetic brushes is that they absorb less water. So, it can accumulate in excess at the tip of the watercolor and move faster from the brush to the surface of a more absorbent paper.
Types of Acrylic Brushes
You will get three standard type brushes for acrylic paint like watercolor brushes; Flat, round and directed. Since there is no difference in the type of brush, we need to go into the features section to understand how we distinguish acrylic brushes from watercolor brushes.
Mid and long handle for medium-scale paint.
Tough bristles to move thick paint. 
Hold water like watercolor paints.
Like watercolor, we will get two types of brush hair in acrylic paints, synthetic and natural. As we said before, synthetic brush hair is an ideal choice for painting. You may don't know that acrylic paints contain high Ph. High Ph can damage natural hairs so that they can break easily. Moreover, it also includes ingredients that tear the natural hair, leaving the hair brittle. 
So, a synthetic or polyester hair paint brush is suitable for these heavy tasks.
Differences Between Acrylic and Watercolor Brushes
If you read the above parts, you should have got an idea about how to differentiate acrylic and watercolor brushes. But a little bit of idea is not enough. We need to check top-to-bottom comparison to use watercolor brushes for acrylic painting. Here is the comparison part –
| | |
| --- | --- |
| Acrylic Paint Brush | Watercolor Paint Brush |
| Short handle. | Both short and long handle. |
| Soft bristles. | hard bristles. |
| Natural and synthetic hair. | Only synthetic hair. |
| Cannot tolerate High Ph. | Design to tolerate high Ph. |
Here are the standard sizes for both watercolor and acrylic brushes. If you want can take a look. The dimensions are almost identical. Hopefully, now you will get how to tell the difference between watercolor and acrylic brushes.
Can I Use The Same Brushes for Watercolor and Acrylic?
The difference between a watercolor brush and an acrylic brush should be clear now. It's time to dump the main topic and move on. From the type and characteristics of watercolor brushes, it is clear that acrylic is harder than watercolor brushes because acrylic paint itself is harder. If you use natural hair for acrylic paint, then it will be a waste of time and money.
The reason we recommend different paint brushes for various paint is this. The acrylic paint brush is more robust. It is more resistant to wear and tear. Moreover, it is much more durable than watercolor brushes. Since watercolor is not strong as acrylic, nobody suggests you use watercolor brushes for acrylic paint until you choose synthetic hair for both dyes.
Using a brush made of synthetic hair, you can use the same brush for watercolor and acrylic. We already have an accurate idea of synthetic and normal paintbrush hair. If you use a watercolor brush made from natural hair, you should not use it on acrylic paint. The brush will soon crack and become unusable. Hard or thick paint requires a hard brush like synthetic, not as soft as a brush made of natural hair.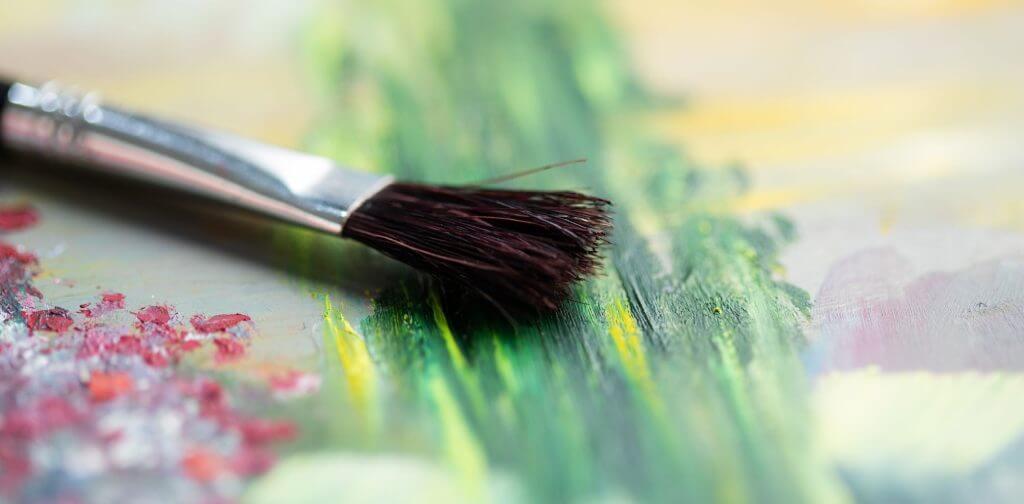 FAQs
Can I use any brush for acrylic paint?
You cannot use any brush for acrylic paint, specifically those made from natural hair. Make sure you consider the brush made from synthetic hair for acrylic.
What is the best size acrylic brush for beginners?
Brushes of different sizes are available. When we want to choose for beginners, size 8 is ideal.
What is the best paint brush for watercolor and acrylic?
Can you use watercolor on acrylic paint?
Yes, you can. You have to create a liquid, colorful background in watercolor. After that, use thick acrylic to draw the forms that rise above the watercolor.
Final Word 
Lastly, if you want to use a watercolor brush for acrylic painting, we will not stop, but you must use a synthetic brush. Some watercolor brushes are expensive because they are made from pure and soft natural hair. Acrylic paint is thicker than watercolor. If you use that soft brush over the acrylic, the brush will break and become unusable for the next project.
If you do not follow our statement, you will not be able to use a watercolor brush for acrylic painting. We know it requires a little bit of experimentation to understand the differences. Still, we try to make this guiding article easy as possible.
I've been a painter for over 15 years, and I started this website to share my knowledge and passion for painting with others. Throughout my artistic journey, I have immersed myself in various mediums, techniques, and styles, continuously exploring new avenues of expression. Immerse yourself in the world of art as I guide you on an exploration of creativity, self-expression, and the limitless possibilities of painting.