Have you used any cleaner to clean your car? When we ask this question to anyone, the best answer comes as "No." Millions of car owners drive their cars on the road daily. Those who drive on muddy roads or in the rain get their cars dirty faster.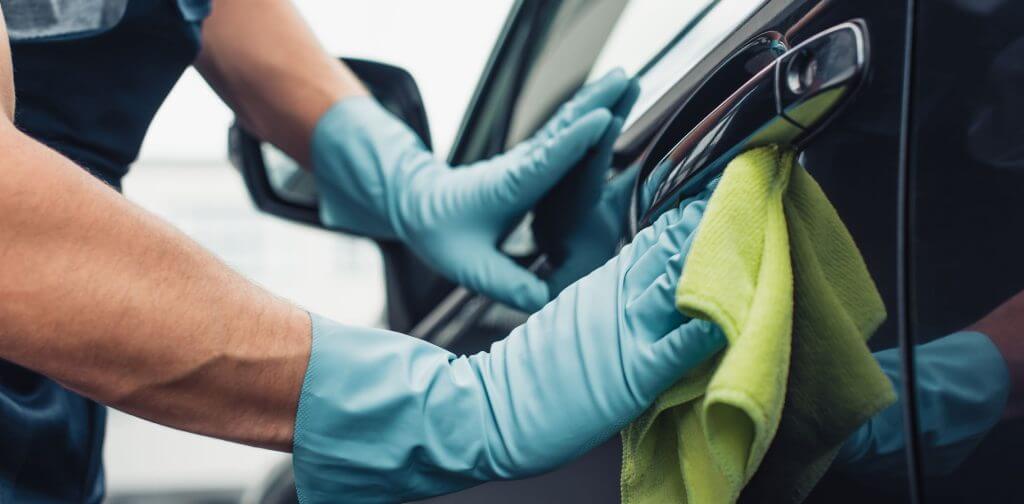 Most of them use shampoo to clean their car. Some car owners prefer soaps as an alternative to shampoo. We agree soaps and shampoos are a great alternatives to a car cleaners. However, these can harm the car paint.
That's why we try to answer a fruitful question, "can you use awesome cleaner on car paint?" It is a popular, high-rated car cleaner that many car owners have used. Is it a suitable choice? Can it replace the most affordable shampoo and soaps? Let's find out.
Table of Contents
Why Should We Avoid Using Regular Shampoo as Car Cleaners?
We are most familiar with soaps and shampoos among the cleaning items. We have seen some people use detergents to clean fans. Yeah, you get it; the detergent we use to clean our dresses. There is nothing wrong with using these cleaners to clean different surfaces. They clean dirt, and nothing is critical until we find any issue. 
But when you see your furniture color is fading, car paint is fading, what will you do then? If you decide not to use it as a shampoo or soap cleaner immediately, there is no point in doing so. It's too late. Detergent is also a good cleaning item. But did you use it anytime to clean your body? If not, then our question is, why? Detergents can clean your body too. We think you get our point.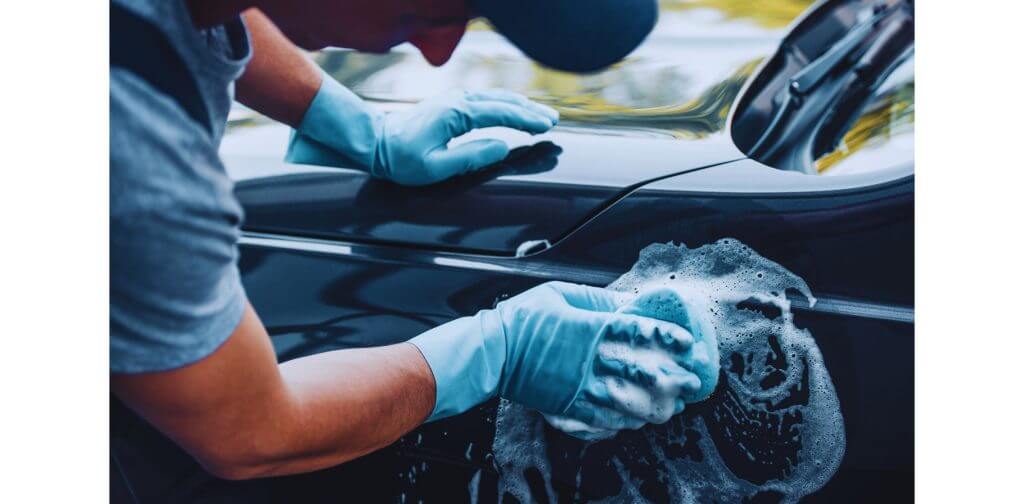 Every surface is made of different elements, whether a car's body or furniture. Soap, shampoo, or detergents are not versatile cleaning items. They are specified for specific surfaces. The side effect may occur if you use them on a surface other than the specified element. 
So, we recommend using a versatile cleaner to clean the car's body. You have to choose the best cleaner specified for a car only to get the optimum result with zero side effects. There is a specified car shampoo to clean cars. Car shampoos don't have any side effects on cars. 
LA Totally Awesome Cleaner Overview
La Totally Awesome is a pretty affordable cleaning product. It is a common name. More or less, every house owner knows its name. It is so popular. After all, it works well on all surfaces because it is an all-purpose cleaner. It cleans the dirt areas better, easier, and quicker. It can remove grease and stains easily from any surface. 
The things it removes are given – 
Glue
Wine
Oil
Coffee
Stains
Gum
Grass Stains
Grease
Blood Stains
Here are the surfaces you can apply La Totally Awesome on –
Car Seats.
Clothing Stains
Carpets
Walls
Floors
Upholstery 
Bathrooms.
It is available on Amazon and other popular E-Commerce sites. You can order it online or buy it from a super shop. By the way, it should also be available in your local 99 stores. You can check them out.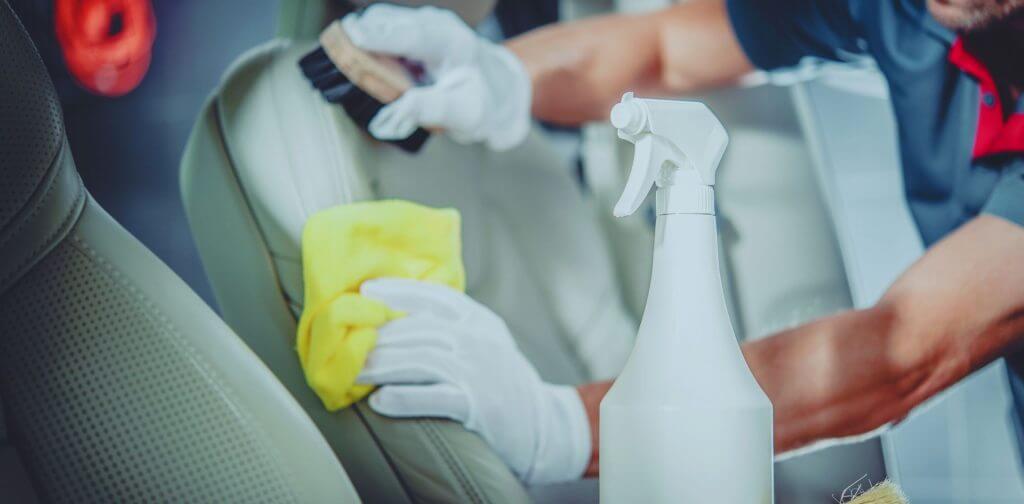 If you are one of those parents, who damage their car paint because of the wrong cleaner and want to repaint the car, you should check Epoxy primer Online. You will need it to repaint the car.
What Did We Like About LA Totally Awesome Cleaner?
Totally Awesome cleaner is an all-purpose cleaner recommended by many users. The main reason is it cleans well. Every product in the world has a good side and a wrong side.
Now, we will talk about those sides of the Awesome cleaner we like most.
It removes all types of mess from the surface.
It removes sticky items like gum.
It can remove sticky paper easily.
It removes dirt within a second.
It is an ammonia-free cleaner.
Can You Use Awesome Cleaner on Car Paint?
You can use a cleaner on the car paint if its ingredients are safe for paints. Now you need enough knowledge about the product's ingredients to understand this. You will find the ingredients list on the product label. Most people don't understand the label and how and where those ingredients work.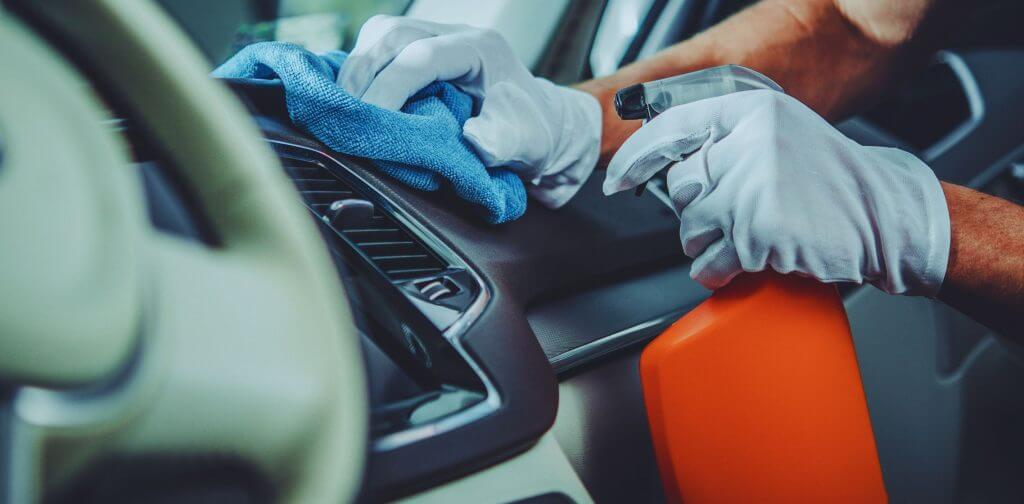 So, we will talk about practicals. It is an acid and ammonia-free cleaner. Ammonia-free cleaners are trendy nowadays. Ammonia is not suitable for car paints. Though most cleaners have ammonia, you should try to avoid it. 
But it is not alcohol-free. Alcohol can make the car paint dull. We have seen many complaints against alcohol cleaners that they reduce the coating of the paint. Though the amount of alcohol is small here, you should be careful while using it over the paint. 
That means it is an excellent cleaner but not the best choice as a car cleaner. You can easily use it to clean your car interior like car seats, carpets, dashboards, doors, etc. But in terms of car paint, it is confusing to recommend. 
You can use Awesome cleaner on car paints if there is no alternative in your house. However, it is far better than soap and shampoos. It will do a great job, whereas it finds stains. Since it is a versatile cleaner, we will recommend it to you. But if you can buy a specific alcohol-free car cleaner, it would be the best decision.
FAQs
Will Awesome remove car paint?
No, it does not remove car paint. It only cleans the car's exterior as well as interior. You can also use it to remove paint from plastic miniatures.
What is Awesome cleaner made from?
Awesome cleaner made with many ingredients and different formulas. It is ammonia-free and contains alcohol. It is a mixture of water, surfactant agent, color, and odor. The surfactant agent removes grease and oil from the surface.
Is Awesome Cleaner a disinfectant?
No, it is not a disinfectant. Disinfectant and antiseptic cleaning products kill many microorganisms, including bacteria, viruses, and fungi, on living surfaces. Awesome all-purpose cleaner removes dirt, oil, and grease but not the germs.
Is LA's Totally Awesome Cleaner safe on the car?
LA's Totally Awesome All-Purpose Cleaner is a safe, naturally mild soap explicitly designed to clean various surfaces, including cars.
Final Verdict
We don't stop you from using Totally Awesome cleaner on your car. You can use awesome cleaner on car paint, but you should find an alternative. Car shampoo is a better choice than the awesome cleaner. We have discussed its side effects in the above section. After reading it, if you decide you will continuously use it, that will be a wrong decision. 
We aim to educate you because an awesome cleaner is not the wrong product. You can use it occasionally but not daily. You should contact a car paint correction service if it clears all coating from your car paint. The professionals may ask you to apply a coat. If your car comes with single-stage paint, then you should know can you use a clear coat on single-stage paint.
Here our job is finished. Now, it is your decision.
I've been a painter for over 15 years, and I started this website to share my knowledge and passion for painting with others. Throughout my artistic journey, I have immersed myself in various mediums, techniques, and styles, continuously exploring new avenues of expression. Immerse yourself in the world of art as I guide you on an exploration of creativity, self-expression, and the limitless possibilities of painting.