You need to use either a Paintbrush or Paint Roller whenever you paint something. You cannot skip them both and expect to paint smoothly. Although you have options to spray paint your paint surfaces, you still need to use any roller to paint those surfaces evenly. 
You will get two options or two types of paint roller in that case. One is ⅜ inch paint roller, and the other is a ½ inch paint roller. If you know the differences between ⅜ vs ½ paint rollers, you will easily choose them and use them accordingly. It's not like you cannot interchange them, but you must know their usage to get a better paint finish. 
In today's article, I will show the difference between those two paint rollers and try to help you make a wise decision. I will also give you the best paint rollers you can consider using for painting.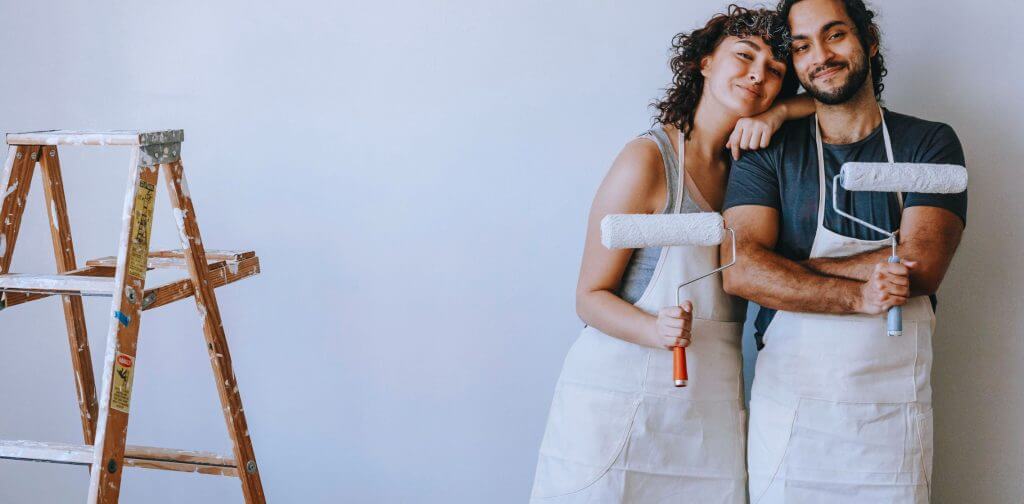 Apart from the paint rollers, if you want to know about Airbrush Vs Spray paint differences, you need to read this article. I explain everything about them.
Table of Contents
What is a ⅜ Paint Roller?
The paint roller with a 3/8-inch nap is currently the most popular choice for painting houses. This roller provides an excellent user experience and possesses several necessary forms.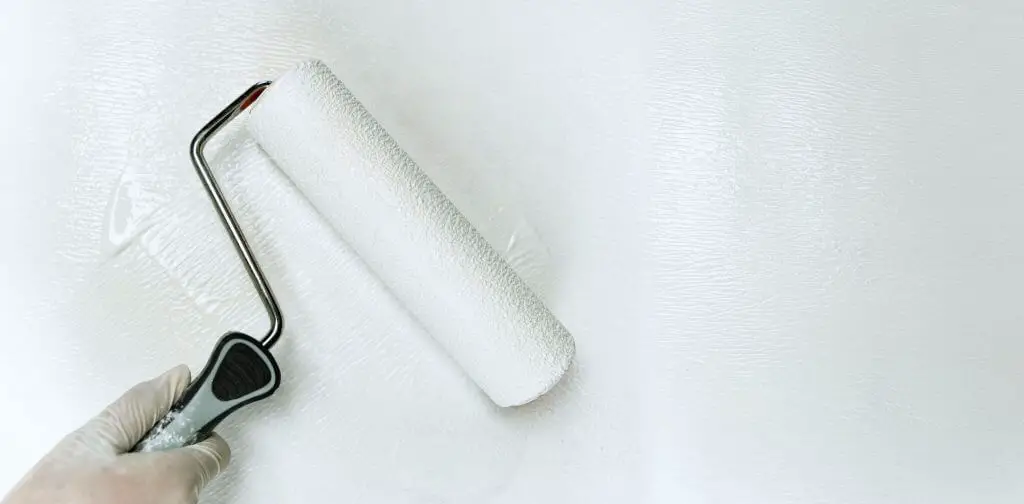 Every home needs to have a 3/8-inch paint roller to have a great painting on its wall. A paint roller with a 3/8-inch nap works particularly well on homes with surfaces that are only faintly textured.
Because of its deep nap, a 3/8-inch paint roller is required for homeowners who have walls in their homes that are smooth and have a light texture. Therefore, a ⅜ paint roller can keep many colors together.
As a result, you won't have to keep re-dipping your paint roller to collect paints like you usually would.
What is ½ paint roller?
The ½ paint roller is yet another excellent option for giving your walls a natural appearance after being painted. In any case, this paint roller might not be the best option for use on all walls. The majority of walls with a medium texture come in various styles.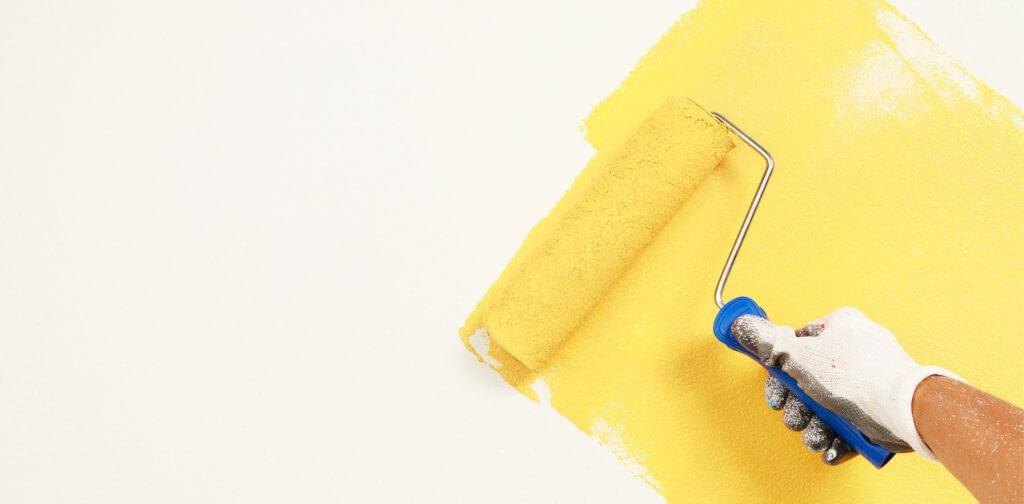 Compared to a wall with a light texture, for example, paneling, concrete, or brick that has been painted has a far more significant visual impact. If this is the case, it is recommended that you use a sleep paint roller with a 1/2 setting because it does not release as many paintings at once.
In most cases, the medium rough surfaces have extremely specific requirements in terms of their design, and there is no way that all paintings can be combined. Therefore, you may confidently paint on medium-rough surfaces using this roller without causing damage.
If you have any query regarding ⅜ vs ½ air hose for painting, you should click here and read the entire article.
Five Differences Between ⅜ vs ½ Paint Roller
No single option stands out as superior between ⅜ vs ½ paint roller when giving walls a smooth and even paint finish. If you maintain it properly, a paint roller will perform to your expectations at all times.
The paint rollers are differentiated by characteristics such as suitability, compatibility, thickness, and finish, amongst others. A conflict between a 3/8 nap roller and a 1/2 nap roller isn't something new if we correctly check all of the traits.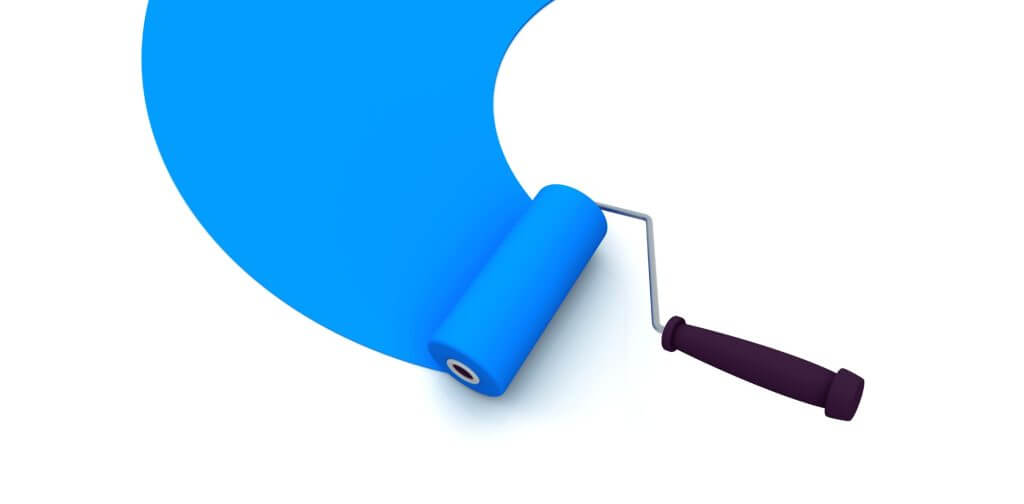 If you want to know more about the paint roller, you may read this article from dummies. It will clear your confusion and give you a short guideline.
Thickness 
If the nap of a paint roller is more substantial, it will be able to hold more paint. We are aware that the more uneven surface calls for a roller with a substantial thickness. The thickness of the 3/8 nap roller is more than that of the 1/2 nap roller. You only need a somewhat thick nap if you wish to paint your rough surfaces. You should choose a paint roller with a 3/8-inch nap in this scenario.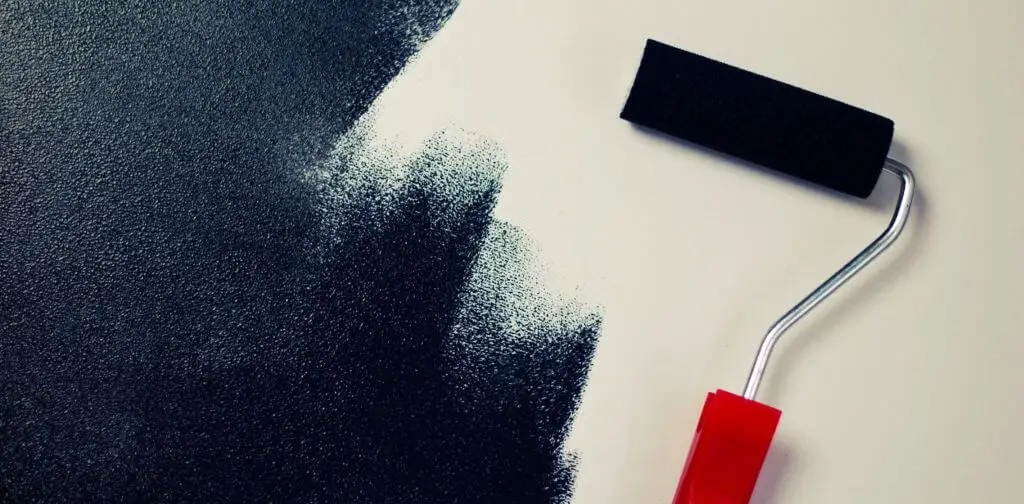 On the other hand, a nap roller with a hefty thickness is not necessary for a surface that is just somewhat rough. We know that a roller with a 3/8 nap is considerably thicker than a roller with a 1/2 nap. Therefore, you can paint a medium rough surface using a roller with a nap size of 12 inches.
Suitability
When it comes to painting houses, the ceilings and drywall are crucial components, and we need to make sure we use the right roller for the job.
Because these pieces have such rough surfaces, the only roller that can work appropriately with them is a 3/8-inch paint roller. ½ paint roller only works well with slightly fewer rough surfaces. We often use a roller with the smallest possible nap size when texturing and plastering a ceiling. These activities are ideally suited for use with a 1/2 paint roller. 
Therefore, it is obvious that a roller with a 1/2-inch nap is not a viable choice for painting drywall or ceilings. Those with plasters and texture ceilings are limited to using a roller with only a half of a nap because of the roller's thinner thickness.
Compatibility
The 3/8 paint roller and the 1/2 paint roller that is supposed to be used are not the same. The 3/8-inch paint roller is ideal for use on interior walls and surfaces with a light roughness.
At the same time, the roller with a half-inch nap can be used on walls with a moderately rough surface, brick that has been painted, concrete, and paneling. Besides, the ⅜ paint roller tends to hold more paint than the ½ paint roller. 
Price
When compared to the pricing of the 3/8 paint roller, the price of the 1/2 paint roller is slightly more expensive. You will pay no more than $4.42 for a 3/8 paint roller and $7.14 for a 1/2 paint roller.
Time
When painting interior walls, saving time is made more accessible by using a paint roller with a high holding capacity for a paint roller. People typically opt for a paint roller with a thickness of 3/8 because it can hold more paint in comparison with a ½ paint roller.
You will not be let down by any of the paint rollers, regardless of which one you decide to use. You need to bear in mind the needs that you have. Just keep in mind the material that your wall is made of. The smoother strokes of a fine roller, it is hoped, would result in surfaces that are more aesthetically pleasing.
What's the Best Paint Roller for ⅜ & ½?
You must have some top recommended paint rollers suggestions, but they might fail to ensure the best features & quality. If you want to enjoy the best features, you must have the top-recommended paint rollers to get the job in a short time.
For your query & expectation, I'm adding my favorite paint rollers that will surely give you the best features with quality.
Purdy ½ Paint Roller (9 Inch×1/2 Nap)
---
Purdy has become a reliable brand for paint instruments over the years. If you use their products, you will start to love them and won't change your mind about replacing this product with anything else.
People are delighted by using a Purdy ½ inch paint roller or nap. It contains the best quality fabrics, and the inside materials are top-notch. 
Because of its BUDGET-FRIENDLY nap and high-quality materials, nothing can defeat the ½ inch paint roller or the Purdy nap.
People always look for a combination of Budget-Friendly & High-Quality materials. And the purdy is giving you that undoubtedly. You can rely on this nap and invest some bucks to get the most reliable product.
Durability and ease of cleaning will surely attract you among all other features. Once you use it for painting, you can easily clean it within a minute. It will not bother you for a long time. 
Wagner Spraytech ⅜ Inch Paint Roller
---
Here is another recommended paint roller for ⅜ inch diameter. It's also an excellent budget-friendly paint roller that you can easily buy from Amazon.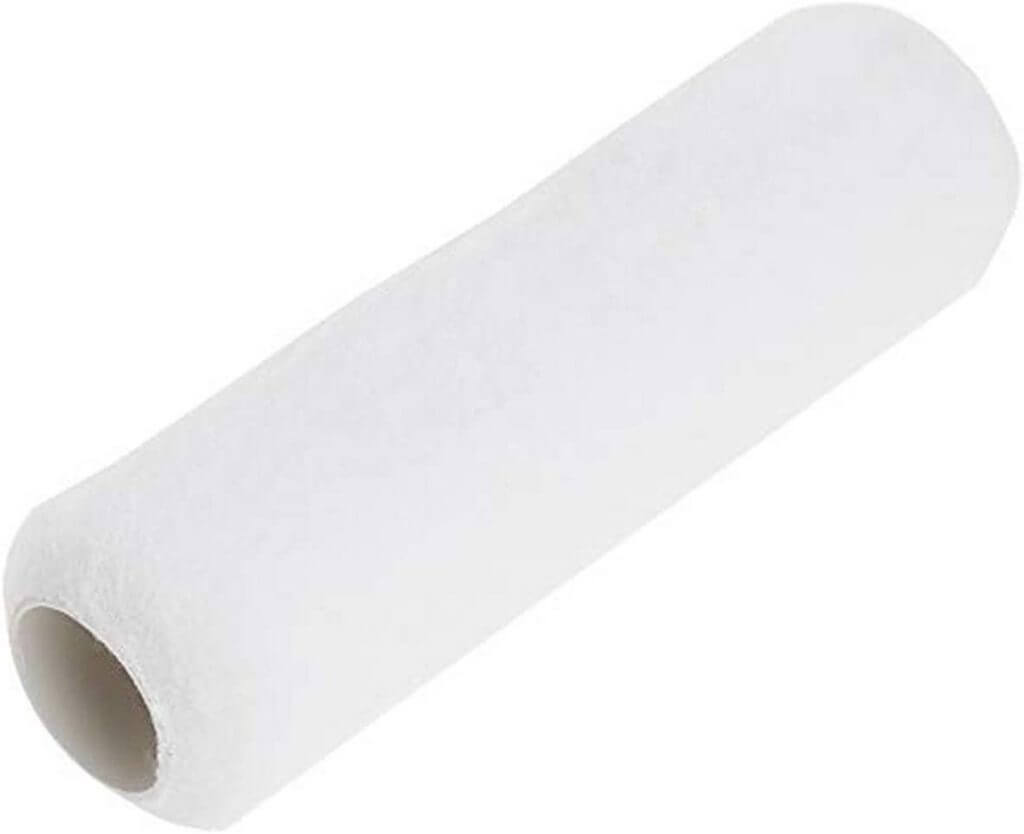 But the question is why you should buy this paint roller among the others. If this query goes through your mind, I'd suggest going through this paint roller.
It has a meager price with high-quality materials. You cannot even think of using anything better than this deal. Durability, ease of cleaning, and friendliness are the main attractive features of this paint roller.
Nothing can beat this product if you love to paint smoothly with a ⅜ paint roller. You can compare everything and still get this one as expected. 
Final Thoughts
You must know the Difference Between ⅜ Vs ½ Paint Roller. They have different uses, and they will give you the best user experience depending on which brand's product you are using.
If you want to use the best budget-friendly paint rollers, consider going through my suggested rollers.
Otherwise, you can find your own and start using it to cover the entire paint. It will help you in different conditions.
I've been a painter for over 15 years, and I started this website to share my knowledge and passion for painting with others. Throughout my artistic journey, I have immersed myself in various mediums, techniques, and styles, continuously exploring new avenues of expression. Immerse yourself in the world of art as I guide you on an exploration of creativity, self-expression, and the limitless possibilities of painting.