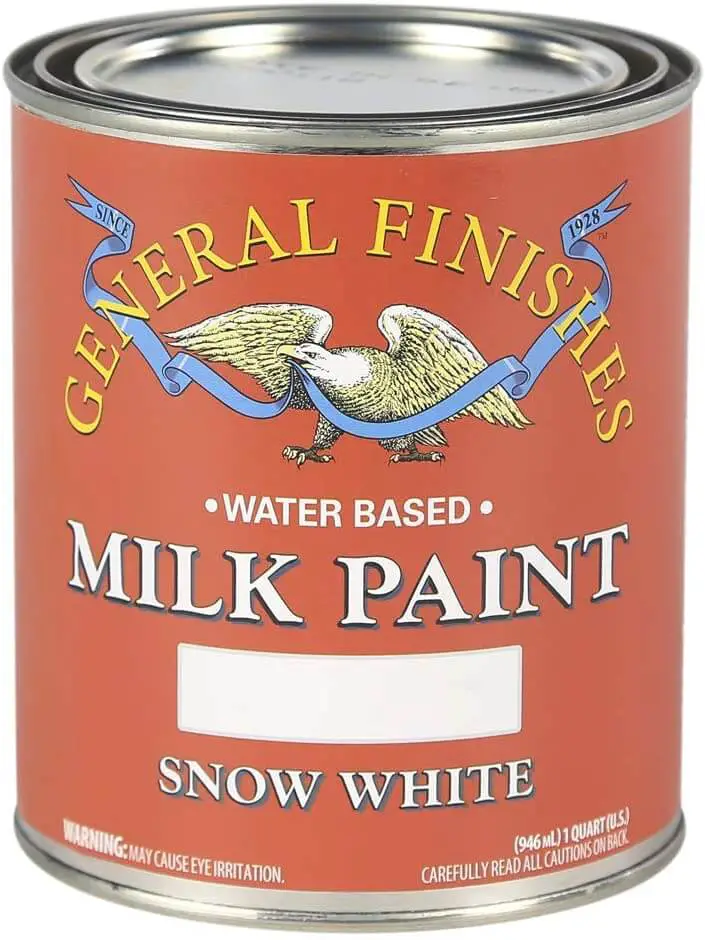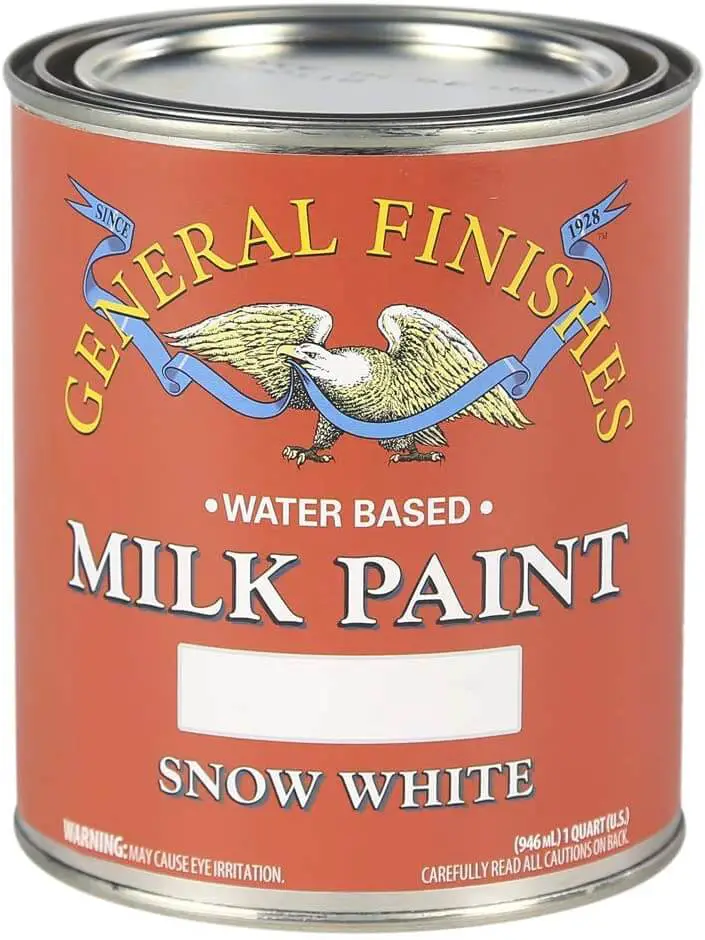 Gel stains and milk paint are not unknown names. Both products are primarily used in wood or furniture painting.
Gel stain and milk paint are both good furniture choices, but people are confused about gel and milk paint.
Some think they are the same; some don't. You must have the proper knowledge about that product whenever you draw something. So, everyone needs to know the inner part of gel stain vs milk paint.
We will discuss the key differences between gel stain and milk paint. But before that, we want to have a broad discussion between gel stain and milk paint. General finishes milk paint is widely used for wood things, especially furniture. After reading this article, you can pick one or both if your requirement asks.
Table of Contents
What is Gel Stain?
If you want the best wood finisher, any painting store advises using gel stains. In addition to gel stains, there are enormous options for the user to choose from to get the desired results.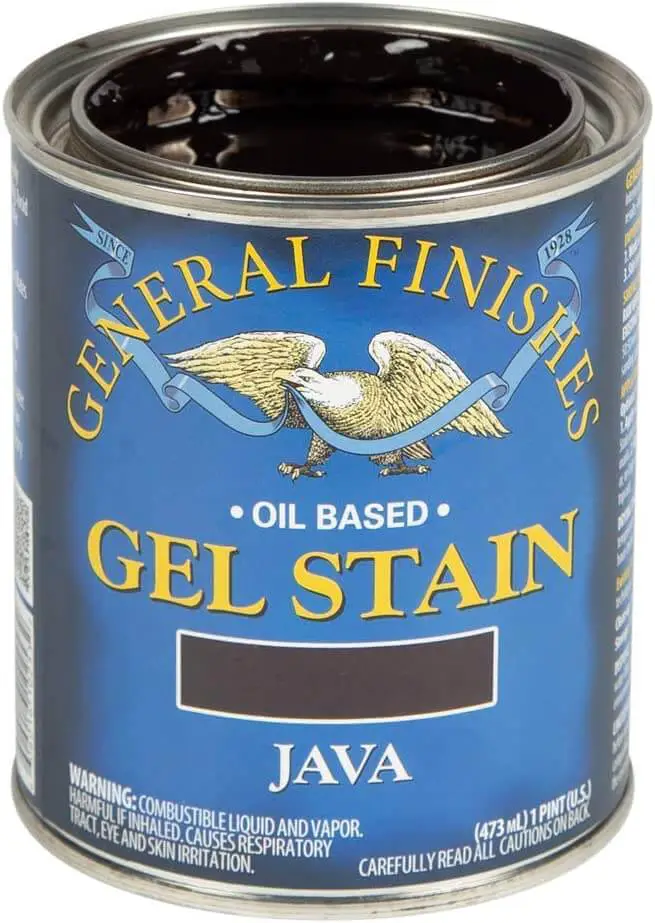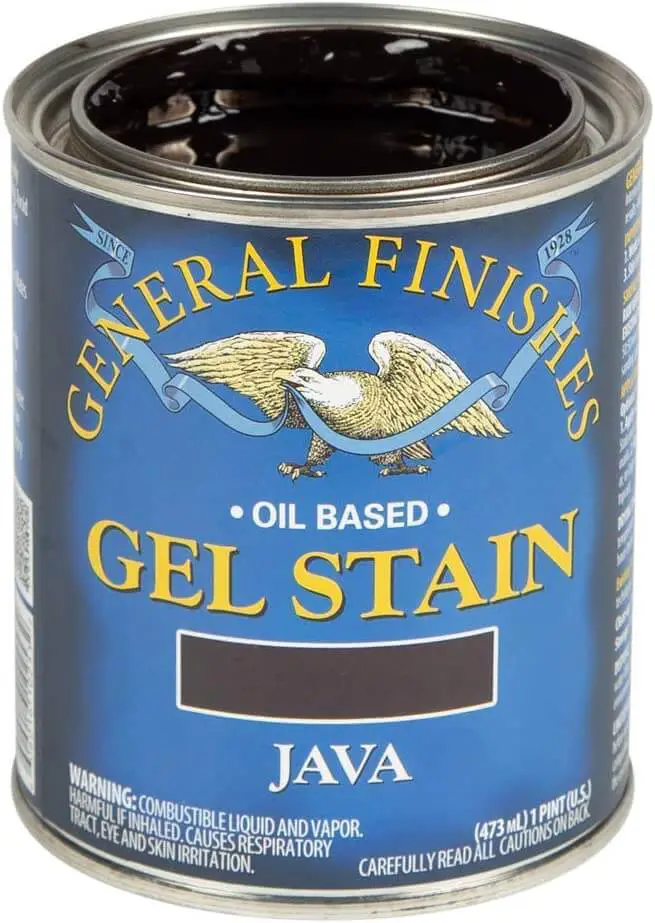 Gel stain was a great product among our previous generations. The transition from pigment stains to varnish, coating, and finish of the wood has changed significantly over time. Even then, gel stain is considered one of the finest wood coatings.
Gel stain is a thick stain primarily designed for wood surfaces. We have seen some stains directly applying a new color to the wood surface. Most of them eliminate the beauty of the wood surface.
We know wood looks excellent in its own color. Are you looking for the exact color and depth that makes wood surprisingly attractive? Gel stain is your solution.
The gel stain will not apply a new color to the surface. It allows the wood to feel the underlying texture. General Finishes Gel stains have unique features that make them different from traditional dyes.
Why DIYers Choose Gel Stain for Wood Work?
Woodwork requires both staining and painting based on wood performance characteristics. Sometimes it is confusing for DIYers to decide what they need, staining or painting? In that case, they believe in gel stain because it provides a performance between paint and stain.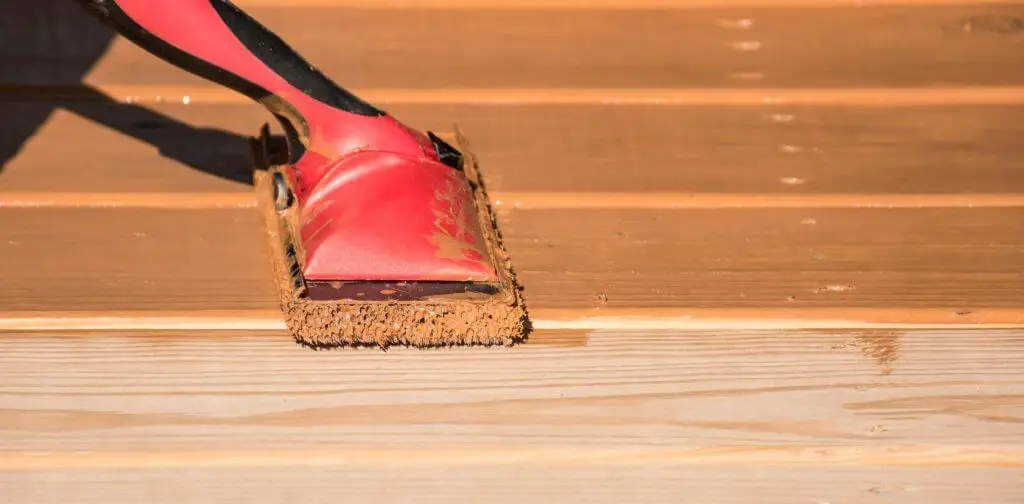 There are many traditional stains available. Gel stain is different from those, and furniture makes love gel stain more than traditional stains. Our friend who works in a furniture DIY shop calls it a penetrating wood stain because the wood is being pierced with regular stains. The primary difference is noticeable here. The gel stain simply sits on the wood but doesn't sink like traditional. 
You have the differences, but you don't know why DIYers love this product and why they recommend it easily for woodwork. Here are the advantages of gel stain –
Extremely easy to apply.
Don't require sanding the raw wood when using gel stains.
Applicable on the non-wood surface.
Known as a thick stain than the regular one.
Better hiding strength.
Common stain issues can be fixed by it.
Require a little amount of stain in every project.
Ensure a professional-looking finish.
It's a good choice, but no one will say it's the best choice. The first primary reason to use it is the finish given on the wood. And the second primary reason is the ease of use. You do not need any extra preparation for gel staining. Also, the wood does not need to be sanded. You're done by just taking a rag and rubbing the surface with it.
No stain other than gel stain provides such easy usability. 
What is Milk Paint?
Milk paint is an environment-friendly, natural paint made from milk protein (casein) and lime (calcium carbonate). It includes some essential pigments of color and borax as a preservative. It is free from all toxic terms used in paints. It does not block harmful fumes. 
It is sold both in liquid and powder forms. So, if your project is finished, you can store the powder paints easily anywhere. They won't waste. Like gel stain, it does not have any specific surface recommendation. It works on all surfaces like indoor, outdoor, wood, furniture, plastic, glass, etc.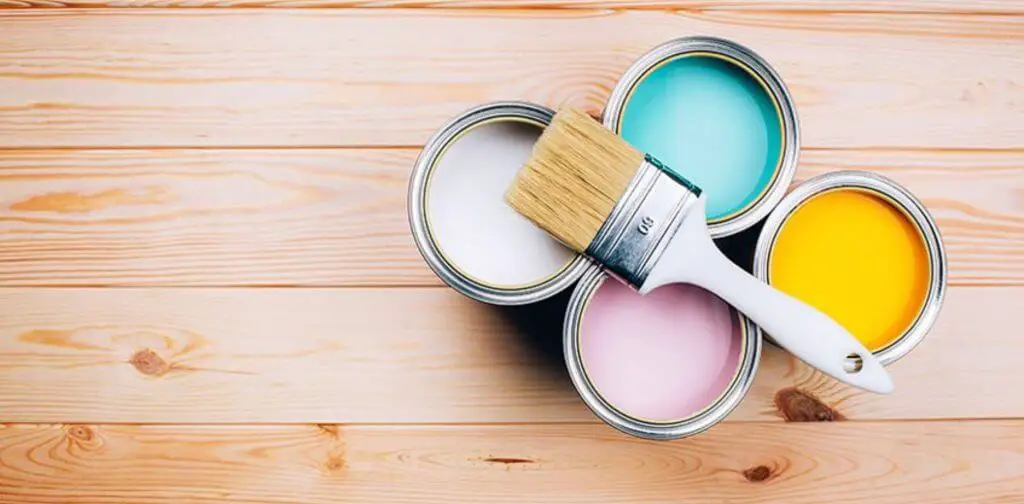 This prevents surfaces from which it cannot be easily absorbed. Milk paint provides a wood-like finish with a chipped and worn-out finish. That's why many use it for furniture painting to maintain wood color. Therefore, some compare it with gel stain and want to know which one performs well among gel stain and milk paint.
General Finishes is a well-known and most popular brand for milk paint, and many top-end DIYers prefer their brand for milk paint. If you have any other choice for milk paint instead of the usual finish milk paint, check it out once.
Why Is Milk Paint Used?
Milk paint is used mainly in furniture. Though it is suitable for different types of surfaces, it is widely used in big furniture, ceiling, and walls. Milk paint is one of the best choices if you want to create an original, firm-style look through your furniture. You can paint it in thinner coats. It will provide a matte finish to your furniture.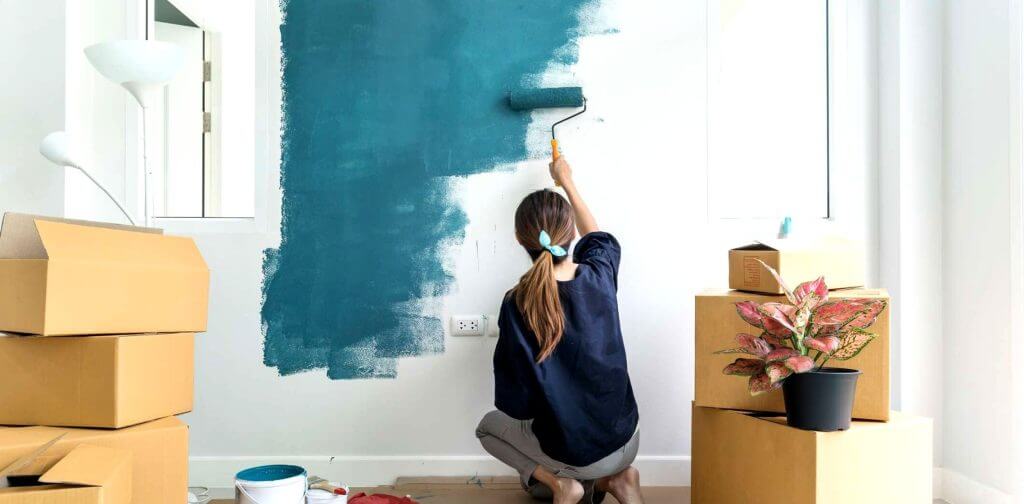 If you want a decorative finish with intense depth of color and low luster, consider milk color. Milk paint creates a porous texture and is often used to achieve a matte, non-glossy look. It is combined with craftsmen who like to give a vintage vibe to pieces of furniture. Milk Paint will be on your list of favorite paints if you're one of those who want a vintage vibe. Also, people want to use this color because of its advantages. Here are the benefits of milk paint –
Provide a unique matte color when the pigments dry.
Every time you use it you will get a new color.
Give a chipping look.
Beneficial for a steaky look.
Eco-friendly, non-toxic, and natural paint.
Water-based paint.
Require light sanding before applying.
Last long in powder state.
Great coverage.
We have seen it used for painting big furniture and many wooded areas. Especially for wooden surfaces, it is a good choice until you want a vintage vibe or pure matte finish – one of the primary reasons to use its coverage and eco-friendly features.
Now at this point, you must have a clear idea about both milk paint and gel stain. We think you understand the difference between the two paints now. We know the primary differences are hard to pick. We will show you the key differences between gel stain and milk paint.
Comparison Between Gel Paint vs Milk Paint 
| | |
| --- | --- |
| Gel Paint | Milk Paint |
| Safe to use but not 100% eco-friendly. | 100% natural, non-toxic, and eco-friendly. |
| Provide both gloss and matte finish. | Provide a vintage and matte look. |
| Won't change the primary color. | Convert into a new color. |
| Work without sanding. | Require a little bit of sanding. |
| Don't available in powder form. | come in powder form. |
Milk and gel paints are known mostly for woodwork. Without wooden tasks, people may not be aware of these colors much. But more or less, everyone knows that base paint comes in different variations. The base paint is used everywhere. You may also need to use it on furniture. Hence, a better idea between deep base vs medium base paint is necessary.
Can I Use Gel Stain on Milk Paints?
Gel stain is good quality, all-rounder stain. You can use it over every paint like MDF, painted surfaces, chalk paint, milk paint, etc. Milk paints are suitable as paint and even work as stains sometimes. Milk paints provide a dark matte vibe on the surface. So, if you make the area darker, you should not use gel stains. Otherwise, there is no primary instruction you have to follow.
Don't use gel stain over the wet surface. Make sure the paint or surface is dry before using gel stain. There are extra dark wood paints available. Gel stain is not a darker choice. However, you can easily use gel stains without additional sanding and preparation. A little amount of stain is enough to cover a large area. 
So, you can use gel stain over milk paint while the surface is cured, and your requirement is not a dark color.
FAQs
Which paint is similar to milk paint?
Chalk paints are close to milk paint. Both provide almost the same decorative finish, but many internal differences exist. Both paints can be used on the same surfaces.
What is the difference between regular and milk paint?
Regular paint leaves a coat over the surface, whereas milk paint soaks into the wood surface. However, regular paints are not 100% safe and don't have powder form, but milk paint comes in powder form and is 100% safe for the environment.
Which is better, wood oil or gel stain?
Perforated wood-like masonite and hardboard can be treated with gel stains because it does not change the wood grain. For the inverse result, you need an oil stain.
Should I sand before using Gel stain?
Gel stain does not require any previous preparation or sanding. But you can sand if you want.
Final Verdict
We are at the end of our article. Hopefully, you will understand the differences between gel stain and milk paint. Since both paints are suitable for wooden surfaces, it was essential to compare gel stain vs milk paint. We try to provide every information with maximum details. Even then, if you have any inquiries, frankly ask us.
I've been a painter for over 15 years, and I started this website to share my knowledge and passion for painting with others. Throughout my artistic journey, I have immersed myself in various mediums, techniques, and styles, continuously exploring new avenues of expression. Immerse yourself in the world of art as I guide you on an exploration of creativity, self-expression, and the limitless possibilities of painting.