Hammered paint is people's all-time favorite. Whether you agree, hammered paint provides an incredible finish that enhances surface tone. There is something about this paint that makes it so popular. It is a unique combination of paints and additives that gives it the appearance of a hammered metal when dried. You are here, which means you don't know how to make hammered paint. 
Don't worry, that's why we are here.
Hammered paint is an improved version of paints with an enhanced appearance. This paint brings out the beauty of a given surface despite the original surface of the material. For this enhancement, you have to know to use it properly and how to mix hammered paint from scratch. 
Table of Contents
What Is Hammered Paint?
Hammer Paint provides an artistic hammer texture, though it is designed to use primarily on metallic materials. It's like the other paints we've seen, but its finish is different from a hammered metallic finish. You can use it on indoor and outdoor projects. Do you know why that finish is called hammered finish?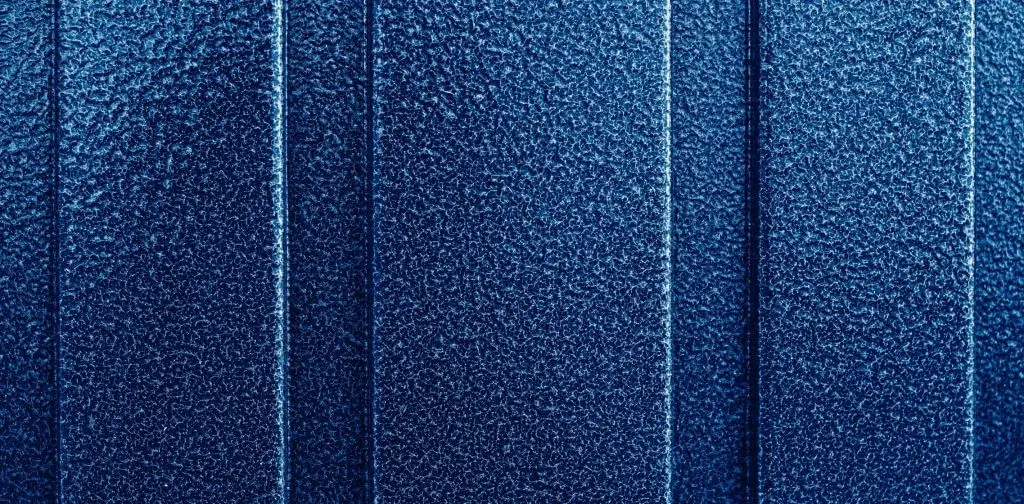 Hammer is a valuable tool for goldsmiths and silversmiths. The word "hammered" refers to the tool that shapes metal. People started to love the hammered texturing effect, and engineers implemented that effect in the paint, which is impossible with a real hammer. 
Most hammered paint sold in the market is spray paint formed. These are used in every section, from clothing to home decoration. We use spray paint on our furniture to provide an antique look. That antique look still feels great. It creates a faux finish and covers other surfaces to add a textured look.
How Is Hammered Paint Different from Others?
Regular paints are smooth and precise after dried, but the texture of the hammered paint is different. It seems like there are many tiny particles present in the paint, and actually, small particles are present there. Those tiny particles offer a shiny look, and they are called mica. Mica displays many properties such as refraction and reflectivity, elasticity, insulation, lightness, and dielectric. 
Mica is not the only element that offers these properties. Bronze and aluminum powders also have such properties, and some use silicon oil for the same result. Overall, it is a premium choice. Though the price may not be premium, the texture it provides must feel premium enough. You have to deploy it ideally. 
Hammered paint comes in different colors. Metal color is most popular, but its black texture is furious. Flat black paint vs matte black helps you know more about some furious black colors. You can choose them for your home décor as hammered texture.
How to Make Hammered Paint?
You can make hammered paint in your home. Different hammered paints are available in the market. But do you know that you can make hammered paint in your house to your own taste? If you are a paint enthusiast or DIY kind of person, you will love to do this. We always prefer to make your own hammered paint. That will save your budget and time in the long run. We will provide two procedures to make hammer paint in your home.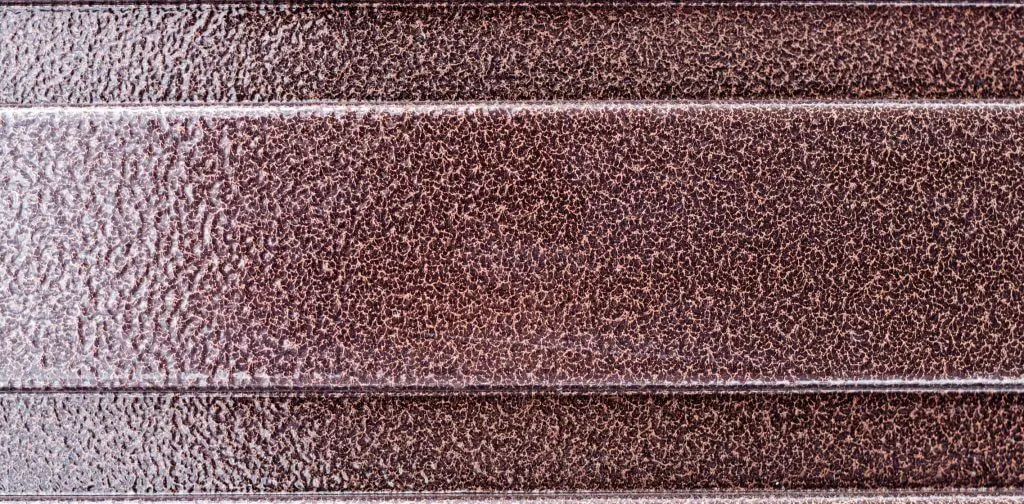 There are two types of additives you can use to make hammered paint. If you read this article the above carefully, you should have caught that. We will use Mica additives and silicone additives to make hammered paint. You can check this article to extend the use of hammered paints. Let's get into the main discussion. 
Mica Additives
Use powdered mica to change the paint's properties that suit your need. The shiny particles of mica will provide a shiny look to your entire paint. Mica strengthens the color to reduce the paint's chances of cracking or peeling. It also prevents tears and enhances the adhesive properties of the paint. Now, we will tell you how to make hammered paint using mica additives. You can follow five different methods. They are –
Mixing Two Mica Colors
You can make hammered paint by mixing two different mica color powders. It is the easiest way to make hammered paint. 
Mixing Pearl White Mica with Dry Pigment Powder
There are different grades of white pearl mica available in the market. Some are fine, and some consist of large flakes. You can use any grade, add some dry pigment powder. Your hammered paint will be ready.
Tint Mica Pigment with Universal Tint
The universal tint is in liquid form concentrated color without a paint binder. You can add it through many coatings. On the other hand, mica paints are available in a different array of colors. You can apply 
If a light mica alkyd tint is diffused into the base, add a universal tint drop-wise to create a darker hammered color.
Adding Interference Mica with Pigments
The interference mica is a white mica, a thin layer of tin oxide. It bends light to form a sparkle of a specific color. Complementary colors of interference mica can produce hammered paint by mixing the pigments.
Add Artist Paint with Mica
Artist paint is cheap compared to room colors. If you don't need a big investment for great artwork, add mica to the artist's paint to get your desired hammered texture. In that case, you don't need to purchase a big can.
Silicone Additives
Silicone pigments are used in coating mostly. Since it is a coating item, it has all features to protect the surface from corrosion, crack, and reduce surface tension. If you mix silicone additive pigments with any paint, it will enhance the paint finish. Besides some modifications, you will get a hammered texture as an output.
After making hammered paint, you have to use it properly. If you use homemade hammered paint or spray paint, the wrong application can cause paint damage. Check this article to know how to keep spray paint from rubbing off.
FAQs
What is the hammered effect?
The hammered effect is a shiny metal effect that looks like someone hammered it.
What is the Best thinner for hammered paint?
What is the best spray-hammered paint?
Final Verdict
Hammered paint is an excellent tool for premium texturing over the wall, metal, and various surfaces. The good thing about hammered paint is you can make DIY hammered paint in your home. If you know how to make hammered paint, you can save your money and time and use it for the long term.
Moreover, the making procedure is relatively easy. As a paint enthusiast, we request you make such premium paint in the home. At least you can give it a try.
I've been a painter for over 15 years, and I started this website to share my knowledge and passion for painting with others. Throughout my artistic journey, I have immersed myself in various mediums, techniques, and styles, continuously exploring new avenues of expression. Immerse yourself in the world of art as I guide you on an exploration of creativity, self-expression, and the limitless possibilities of painting.