Plasticine modeling clay comes in different shapes. You can resize it to create a variety of fun projects like crafts. Artists and painters use it for various purposes. Even filmmakers use polymer modeling clay.
In the art of painting, many people ask the question, can you paint plasticine modeling clay? Since painters and artists use it means you can paint on it or repaint the clay.
There are different ways to use plasticine clay and use it. It is safe, and you can combine hundreds of painting combinations and techniques to create your vision on modeling clay. Here we try to introduce you to endless possibilities of plasticine modeling clay projects. 
What Can Plasticine Clay Be Used for?
Plasticine clay is a vital craft material used for mostly sculpting, mask making, jewelry, home decoration, etc. If you are a beginner, you may not know anything special about it. It is a non-drying element. So, you can use it anytime and give it any shape based on your project. That's it is used widely.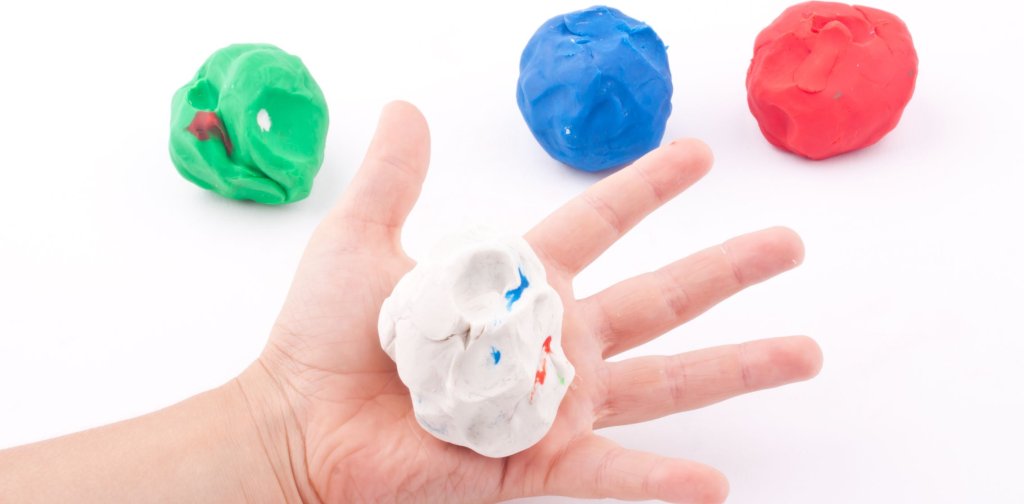 Those with enough budget can think of using Roma clays, but it is expensive for beginners. They can consider Del Milano plasticine clay at a low price but almost similar quality to Roma clays. There are many types of plasticine clays. Roma clay is just a version among those clays. 
Any plasticine clay you pick will be soft, and you can use it to create any shape. You can bake it in your kitchen oven. This way, you can achieve a new shape or a new color.
Moreover, you can mix modeling clays increases the power of your project. You can mix them to get a unique shape and a new design. If you use colorful plasticine modeling clays, you can combine them and achieve a new color which is missing in your storage.
Why Should You Not Heat Plasticine Modeling Clay?
A question "Can I heat plasticine modeling clay?" Always asked in addition, "can you paint plasticine modeling clay"? You can indeed bake modeling clay in the kitchen. It helps to recreate a new shape. But if you heat it for a long time, the clay will not harden. Modeling clay gets the correct form when it hardens. Exposing the clay to extreme heat can reduce the chance of hardening. 
Ingredients like wax and oil are essential ingredients for clay. Heat is not suitable for wax. Because of such composition, nobody allows applying heat over the plasticine modeling clay. If you apply extreme heat, the oil will come out. The droplets will drip, and the wax will melt. 
In short, it is a tragic mess. Nobody wants to damage their craft, especially plasticine modeling clay. So, you must avoid applying extreme heat on plasticine modeling clay.
When Can I Paint Plasticine Modeling Clay?
No paint is used on modeling clay because it is very flexible. If it becomes hard, you can heat it to make it soft. But clay won't harden quickly. It takes almost 3 days to dry completely. Early painting before drying can cause the clay to become misshaped. Misshape leads to crack. So, the final result won't be suitable for you.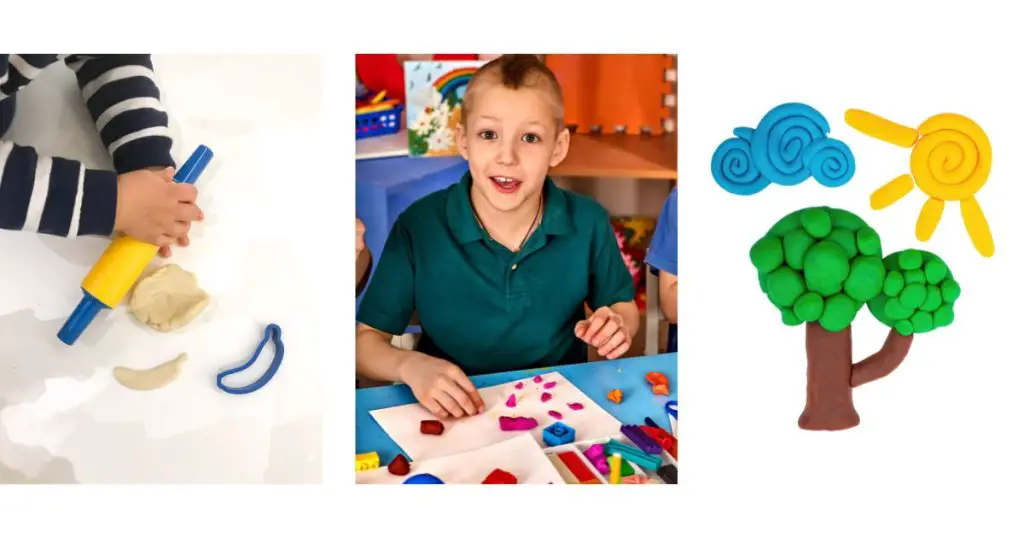 Since plasticine clays are flexible, they can absorb water. Moreover, most paints are water-based. So, if you don't dry it thoroughly before painting, you can't paint. Most professional acrylic paints are water-based. So, it would be better to wait two or three days until the clay dries. Then, you can paint on plasticine modeling clay.
How to Paint with Plasticine Modeling Clay?
You have to choose the best clay to paint on. White clay is a suitable choice for every modeling clay. White clays can show up the colors well. And the next painting is not complex at all. To paint clays, you can go through typical painting rules like using a brush, different paints, etc. Here are some tips we want to share with you.
Must take white clay.
Don't introduce clay with more water.
Use acrylic paints for the best result.
Use good quality brushes.
Avoid low-quality paints.
Cover your work area before painting.
Do you know you can paint with plasticine modeling clays? There are different techniques you can apply to paint with plasticine. This task is a kind of experiment. You can analyze which paint is most suitable for your project.
Moreover, you can change the shape of the plasticine. That's why it is a good sign that the clays are suitable for different surfaces. We'll show you some basic shapes you can apply to plasticine clay.
Circles: Provide a textured effect on the painting surface.
Dragging: Give a smooth background on the surface.
Color Zone: You can cover wider areas with this technique. It works like solid colors.
Rolls: Best for painting grass. You will need a flat spot to apply this technique.
These are the easiest techniques to paint with plasticine clays. 
Which Paint is Compatible with Plasticine Modeling Clay?
Acrylic paint is always considered the best option for plasticine clays. It is a much more durable and thinner choice comparing other paints. It offers many great colors, and no dye is more durable than it.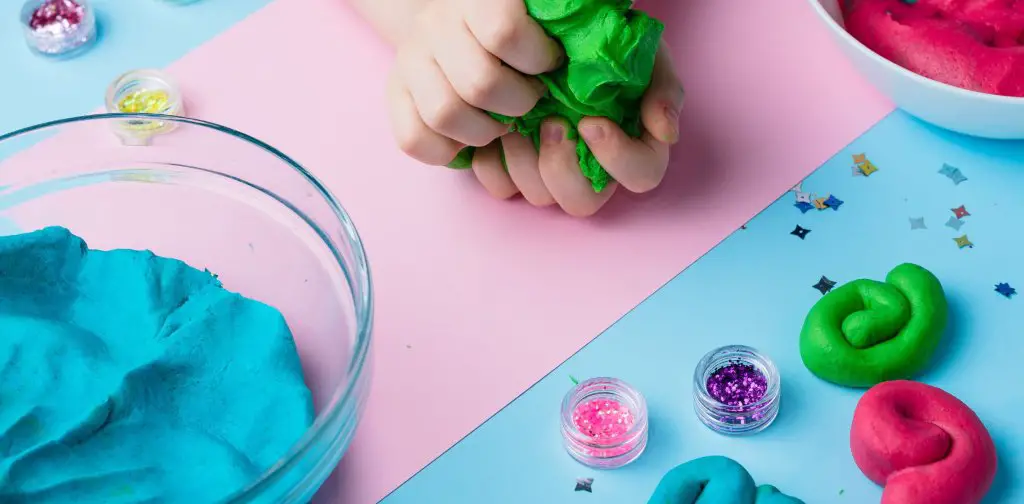 Keep in mind that acrylic paint is water-based paint. You cannot mix it with uncured clay. That can cause bubbling. To prevent this issue, you can oil paint on modeling clays. Though it takes some time to dry, it is a safe choice over uncured clays.
There is a problem with oil paints. You don't get many options with oil paint. Moreover, it is not durable enough, like acrylic paints. So, the best way is to dry the clay and then paint it.
Final Word 
When trying to paint plasticine modeling clay, you must remember to cure it first. Because of the oily ingredients, you should do your best to avoid heating the plasticine clay until you need to soften it. We've tried to supply you with adequate knowledge to give the answer to the question, "can you paint plasticine modeling clay?" Further, we are hoping that you'll be benefitted from our discussion.
You have seen that the answer is not straightforward. Water-based paints are the best choice, but curing is essential. On the other hand, you don't need to think about curing if you use oil paint. But in all aspects, acrylic paint is far better than oil paint. So, make the best decision based on your requirement. We are also wishing best of luck to you.
I've been a painter for over 15 years, and I started this website to share my knowledge and passion for painting with others. Throughout my artistic journey, I have immersed myself in various mediums, techniques, and styles, continuously exploring new avenues of expression. Immerse yourself in the world of art as I guide you on an exploration of creativity, self-expression, and the limitless possibilities of painting.